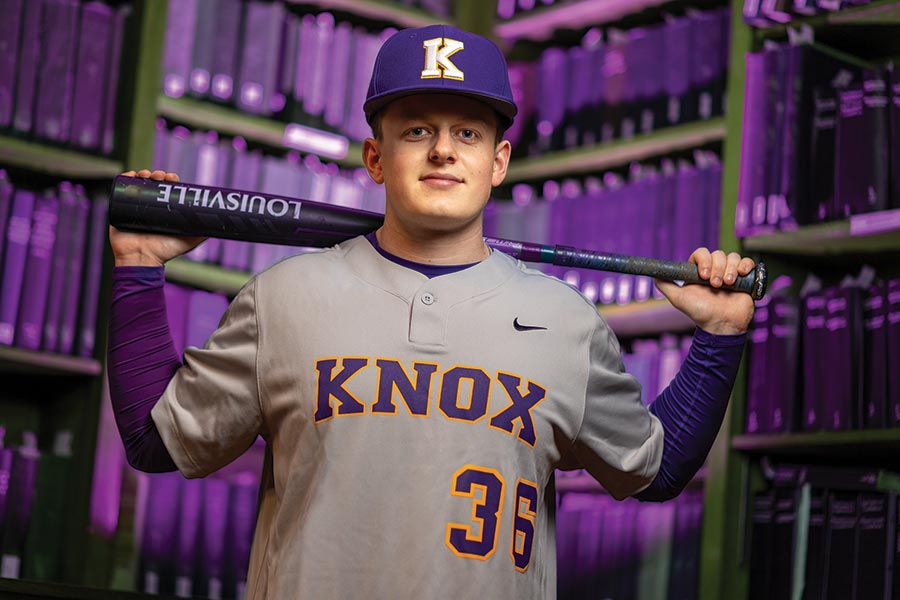 Vitals
Hometown: Bellevue, Washington
Majors: Business Management & Political Science
Pronouns: He/Him/His
Campus Involvements: Baseball Team & Phi Gamma Delta
Three Facts about Nick
I climbed the tallest mountain in Idaho, Mount Borah, with my uncle.
I enjoy adrenaline-rush activities such as skydiving and bungee jumping.
I love to travel and have been to 30 states and four different countries (and counting!).
What's your next step after Knox?
After graduation, I will be moving to Dallas-Fort Worth to pursue a career as a police officer. That's part of why I chose to major in political science—I think understanding the political system will help me better navigate my career in law enforcement. I am passionate about helping people and giving back to the community. I have never wanted an office job. I love being outside and talking to people. Being able to protect the community and society that have given me so much is something I look forward to doing in the future.
Tell us what you love about baseball.
I started playing as a young kid and eventually chose to focus on baseball because I love the technicalities and thinking that go into playing the sport. It never fails to challenge me and even if you fail three out of 10 times, you can still be an excellent player. That is what I like most about Knox baseball as well—the opportunity to excel by learning from mistakes. I enjoyed meeting a few members of the team while visiting, and I knew I could be a better player and person here. I was right. I have been able to grow and learn a great deal in the time I have spent at Knox.
What is some advice you would give to other students?
Don't be afraid of failing. It is crucial to keep an open mind and embrace the opportunities that college has to offer. Test your limits. Step outside your comfort zone. It is the only way you can discover the best version of yourself.