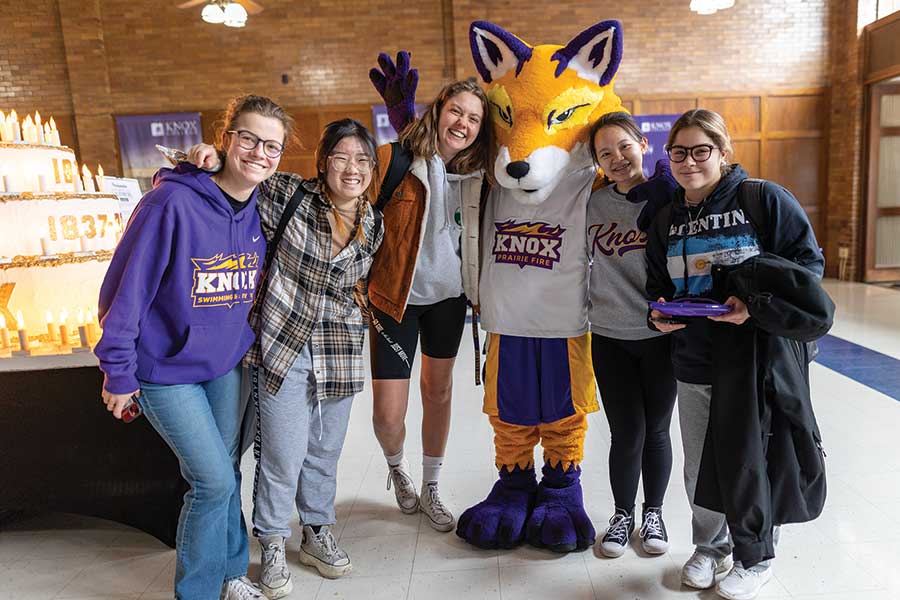 As the College wraps up its fiscal year, we're thrilled to share some highlights with you:


$19.3 million donated by more than 6,000 generous alumni, parents, and friends
More than $5 million donated to the Knox Fund
More than $300,000 donated to the K Club
New endowments to provide unrestricted support, scholarships, and athletics
Dedication of the Knox Observatory, thanks to funding from alumni and Galesburg community leaders
Seven philanthropists joined the Old Main Society of legacy donors
More than 300 alumni and parent volunteers
62 in-person and virtual event engagement opportunities
More than 3,300 individuals attended an in-person event, logged on to an online event, or listened to a Knoxcast episode
Thank you for showing up, giving back, and promoting Knox in so many ways. We are grateful for your philanthropy and investment in Knox. Your continued involvement sustains the College we all love so much. Here's to a wonderful year!