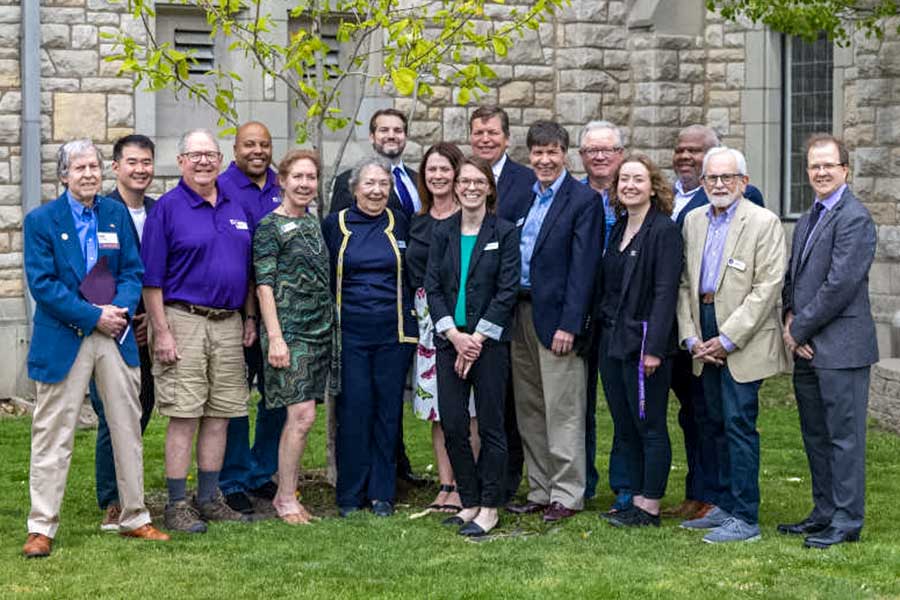 Knox Clubs continue to be active coast to coast, and we encourage you to join a club in your area. Knox Clubs are a great way to maintain your connection with fellow Knox alumni and the College through social, educational, cultural, and community service activities. If you're interested in starting or joining a club, please contact us at engage@knox.edu.
We continue to celebrate our amazing alumni community through Alumni Achievement Awards, Young Alumni Achievement Awards, and Knox Service Awards. These awards recognize alumni who have distinguished themselves in their careers or in service to Knox. To get more information on these awards or to nominate an alum, please visit www.knox.edu/alumni/alumni-awards.
The Council continues to encourage all alumni to stay connected to the College, and one excellent way to do so is through the Power of Experience (POE) grant program.
The POE grant program provides students with funding to make transformative off-campus experiences happen, and the Alumni Council is committed to supporting the program with a yearly gift.
We strongly encourage everyone to join us in supporting the POE grant program to provide all Knox students with access to these amazing opportunities. You can donate at www.knox.edu/givenow.
Thank you for your ongoing support of Knox and your contributions to our alumni community.
Veritas,
Tom Bazan '05, Chair
Kathy Mahaffey '78, Vice Chair
Joe Moore '80, Secretary