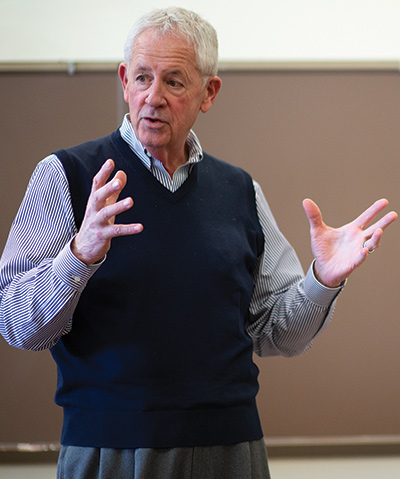 John Spittell
Joseph E. and Judith B. Wagner Distinguished Chair in Business
John Spittell loves working with students and teaching, and believes in giving back. Over the past 15 years, he has shared his business expertise and acumen with Knox students, helping to create the robust program in Integrative Business and Management at Knox. "My desire is to assist the students I work with and improve their competencies. I've had a ball at Knox doing exactly this." In June 2022 Spittell finished his "third career," teaching at Knox.
In 2007, after careers in commercial lending and distribution, he joined the Knox faculty as professor of business and management and executive-in-residence. In 2015, he was named the inaugural Wagner Distinguished Chair in Business.
He received the Philip Green Wright-Lombard College Prize for Distinguished Teaching twice: once for new faculty in 2010 and for established faculty several years later. Spittell attributes his success, in part, to his mentors, particularly Rich Stout, professor of economics, the late Jonathan Powers, assistant professor and chair of economics, Roy Anderson, Charles W. and Arvilla S. Timme Professor Emeritus of Economics and former department chair, Lane Sunderland, Chancie Ferris Booth Professor Emeritus of Political Science. He also credits his wife, Ellen, past principal of Gale Elementary School and current principal of Galesburg CUSD 205 Bright Futures.
As a graduate from Ripon College, a liberal arts college in Wisconsin, and the Kellogg School of Management at Northwestern University, Spittell feels very strongly that a liberal arts education is a crucial foundation for success in business.
"In a knowledge-based society, students will have multiple jobs and careers. They need to learn liberal arts to effectively manage an organization," Spittell said. "They need everything we teach: philosophy and ethics, history, sociology, anthropology, psychology, environmentalism, economics, business, the sciences, and more; they will use it all.
"There was a significant concern when I came to Knox that business and management wasn't really part of the liberal arts curriculum," said Spittell. "I came to the firm belief that we needed integrated business and management. My desire was to assist in enabling students, teaching them how to be productively engaged in their life's passion—whatever field that is."
He is pleased with the growth of the business program, and the fact that one of the most popular majors for the class of 2022 is integrated business and management.
"In my early days at Knox, there were about 25 to 30 students in the program. As we end the 2022 academic year, we have 90 majors and 24 minors for a total of 114 declared students. The program is very healthy."
Along with John Dooley, retired William and Marilyn Ingersoll Chair in Computer Science, and Jaime Spacco, associate professor and chair of computer science, Spittell launched Startup Term, an immersive term that provides students experience in entrepreneurship. This successful program is currently in its fourth year of providing students with a real-world business experience in an office building located in downtown Galesburg.
Spittell also served as coordinator of the Kemper Scholars Program, sponsored by the James S. Kemper Foundation of Chicago, which provides internships for students interested in leadership and service. He is the faculty representative for the Simon Graduate School of Business at the University of Rochester, which allows students to be admitted directly from Knox to the master's of business administration program. A number of Knox students, including Sara Jane Ahmed '12, have taken that route. She is the founder of the Financial Futures Center and currently also serves as finance advisor to the ministers of finance from the world's 55 most climatevulnerable countries. Ahmed received an honorary doctorate in humane letters from Knox College this year.
"John taught me not just core finance, but also values," Ahmed said. "These are values that do not just drive success, but also drive you forward in personal and professional growth, which has been really important to me. I would call him one of my lifelong mentors."
So what lies in store for Spittell? Time with his family, including his new grandson. Some travel. And a yet to be figured out new endeavor.
"I would love to occasionally come back to Knox to teach in an emeritus capacity. I feel a fiduciary obligation to the students here. I want to see them prosper and grow. I want to see Knox grow. I love this institution, it is in my blood. Ever since I've been here, I've felt totally at home at this special place."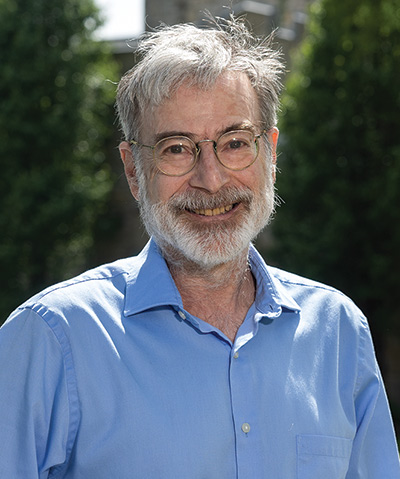 Steve Cohn
Charles W. and Arvilla S. Timme Professor in Economics
Cohn's research and teaching interests include macroeconomics, environmental economics, Marxist economics, and the Chinese economy and Chinese political-economic thought. He is the author of three books, including Competing Economic Paradigms in China:The Co-Evolution of Economic Events, Economic Theory and Economics Education 1976-2016.
At Knox since 1984, he co-chaired the Peace and Justice Studies program and was a faculty member of the Asian studies and environmental studies programs. He has worked as a consultant and director of the Micro and Macro Critique workshops for the Global Development and Environment Institute and was a past member of the Steering Committee of the Union of Radical Political Economists (URPE).
In 2014, he was a visiting Professor at the China Studies Institute in Beijing.
What is your favorite Knox memory?
The 2006 commencement when Stephen Colbert was the commencement speaker and Jimmy Wales, the founder of Wikipedia, also received an honorary degree.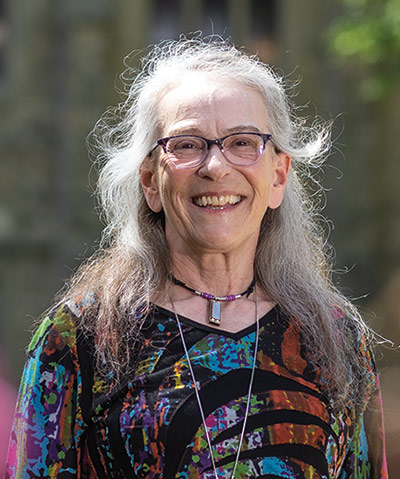 Carol Scotton
Associate Professor of Economics and Business and Management
Scotton's interest in economics was grounded in what we value and how we determine worth. Focusing on land and labor, she explored the notions underlying work and property that lead to inadequate and inequitable compensation systems, as we have now. She taught courses in labor and health and especially enjoyed learning with her students in introductory economics.
Before coming to Knox, Scotton spent 15 years at the Centers for Disease Control and Prevention in Atlanta, Georgia, where she worked on HIV-prevention program evaluation and emergency preparedness.
At Knox since 2005, she served on the Knox County Board of Health from 2006-2020. Her last publication was "New Risk Rates, Inter-industry Differentials and the Magnitude of VSL Estimates" in the Journal of Benefit-Cost Analysis. She is currently working on a monograph "Taking Land, Making Race."
What is the value of a Knox education?
Learning how to be curious and courageous. That we challenge each other as learners. To figure out what the questions are. To learn to see what needs doing and developing the confidence and competence to do it.
What are your future plans?
I am looking for my next adventure working toward a just, fairer society and a healthy place for everyone.