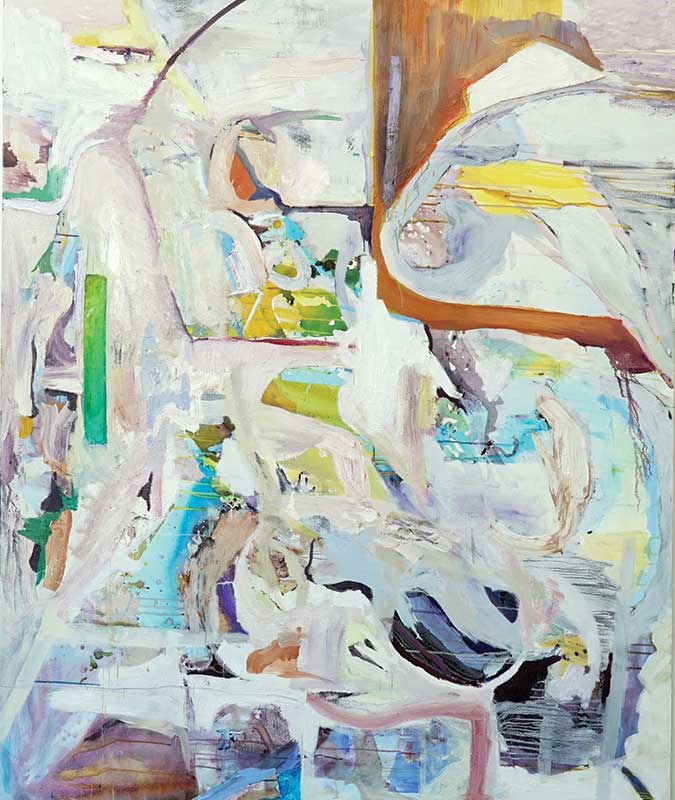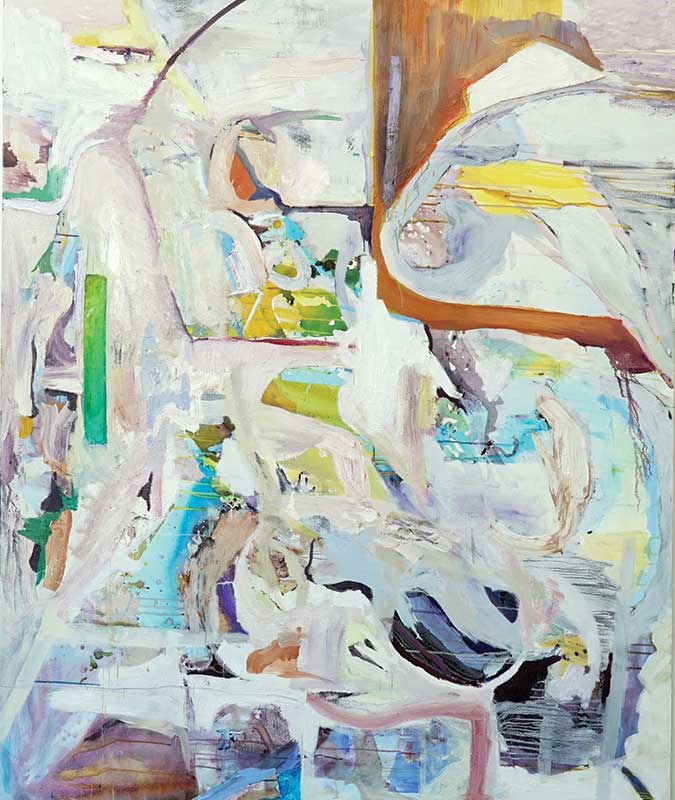 Ingrid Wasmer '22, is a fifth year student, hailing from Chicago. She is majoring in studio art and psychology. In 2022, she was inducted into Psi Chi, and awarded first place in the Blick Art competition for her painting Thanks for the wings! In 2021, Wasmer was awarded the Janet Greig Post Prize in Music for her participation in the Knox College Choir, and the Blick Art Materials Senior Award for an outstanding studio artist. Ingrid is a painter and spent the past term in Open Studio, the capstone course for the art major. She built a body of work exploring grief, loss, remembering, yearning, and the exhaustion of unrelenting feeling. This term, Wasmer will be showcasing her paintings in her senior exhibition "afterimages," with the support of the Richter Memorial Trust. After graduation, she will begin work on a digital installation for 150 Media Stream, with team members James Adamson '24 and Tristan Blus '23.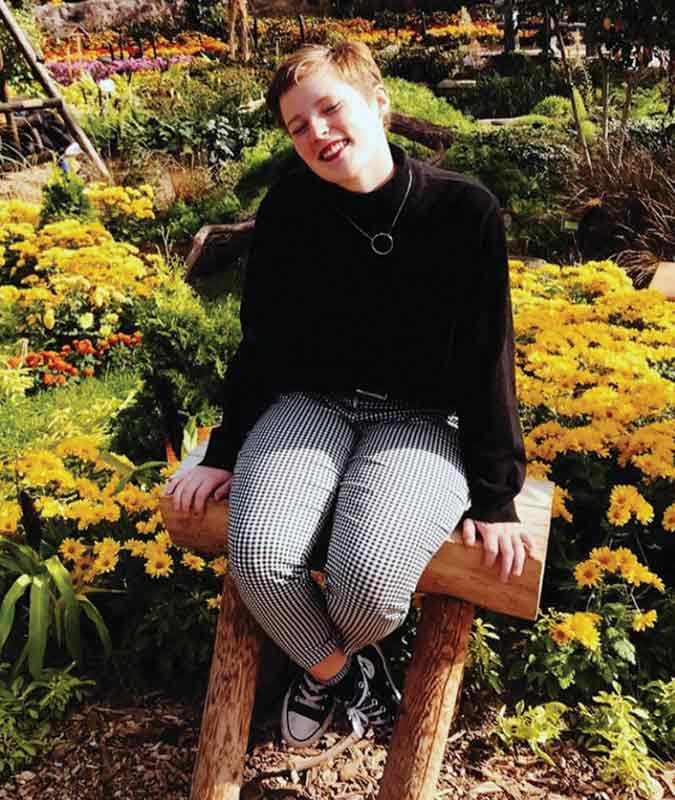 CJ Johnson '23 received the 2022 Audrey Collet-Conard Prize, presented to a student who submits three to five poems reflecting aesthetic excellence and spiritual resonance. She was raised in the small town of Little Suamico, Wisconsin. She is a creative writing major. CJ has enjoyed every workshop class she's taken in her time at Knox, and the poetry workshop that guided her in creating these poems holds a special place in her heart. Upon graduation, she plans to pursue a career in literary agenting, where she will be able to help authors fulfill their goals of publishing their novels and poetry collections. Here is one poem from her prize-winning submission.
Matriculation
—after Ralph Angel and Jill Osier
Because this whistlestop town will whistle down
to an early grave. Because the ballpark is flooded
with weeds. Because the Kids don't ride bikes anymore. Because
the Russians burnt the playground
with all their cigarettes. Because they are Kids
too. Because the school bus comes when the sky is still
bruised. Because the neighborhood is too spread
out to be called a neighborhood. Because the woods
separate. Because trains shake the houses
when Kids can't sleep. Because the blaring
horn wakes them. Because no one listens
to the stop signs. Because the viaduct is rusted
in graffiti, and the river runs brown with
pollution. Because we know the end.
Because it's in the woods—the tracks
the ash borers leave. Because they follow
hoofprints in mud. Because kids, and
spring. Because Family let raspberries grow
wild. Because Father was careless with the lawnmower.
Because Eldest tells stories with no end
about the hobo that walks down their deadend street. Because Parents lock their doors
at night. Because they call the kids in
when a car drives by. Because Mother won't
let Daughter give the walking-man a dollar.
Because it is Sunday. Because church.
Because the end can be seen in the beginning. Because
grown up. Because won't return. Because Kids don't know
how Parents love, and Parents can't explain.