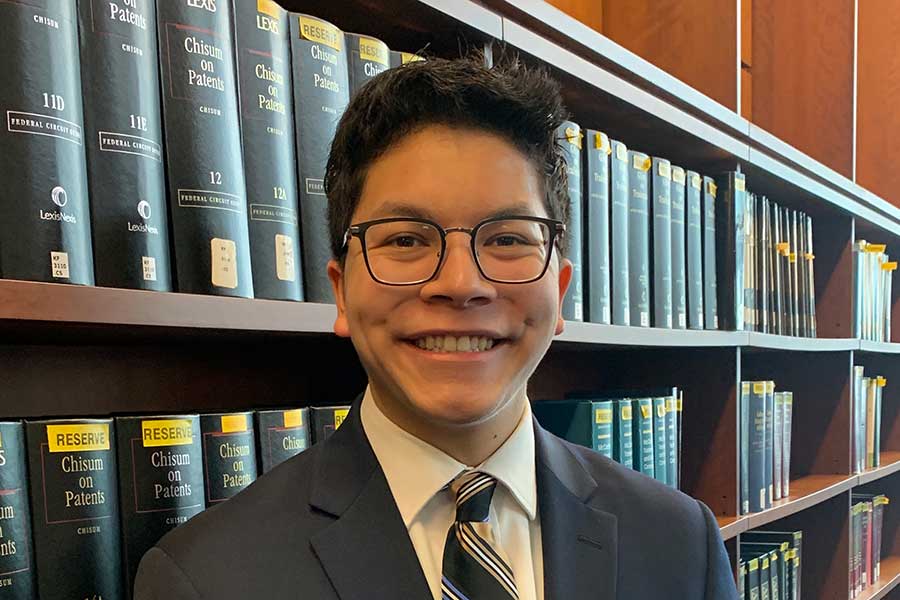 Summer internships have become an essential part of most students' college experiences—and that doesn't change even during a pandemic.
Charles Broomfield '22, a computer science and integrative business and management double major, plans on a career in cybersecurity. Last summer, he was able to secure an internship with the Strategic Security Sciences Division of the Argonne National Laboratory.
Broomfield was referred to the national laboratories by peers. "A friend had interned at Oak Ridge National Laboratory the summer prior and spoke highly of the culture and experience that national labs strive to offer. Rather than being crammed into work, I was told the national labs prioritize the learning experience and growth of the interns, all while helping them produce research of their own," he said. "I applied to almost every national laboratory that performed cybersecurity research, and was lucky to land a position at Argonne."
"Rather than focus on specific tools, languages, or niche talents, Knox has done a great job of preparing me for the theoretical and big-picture foundation of computer science," added Broomfield. "Knox prepared me for this internship by preparing me for everything."
Other students who received internships during summer 2020 include:
Class of 2023
Rukhsora Orifova, Hollywood Beauty Magazine
Class of 2022
Daniel Bien, Lake County IL State's Attorney's Office
Olivia Grierson, Special Olympics Colorado
Shuchita Poddar, Writer's Workout
Class of 2021
Gaeth Alalou, Capital One, Washington, D.C.
Sadie Cheney, OutFront Magazine
Rose Martines, Movement for Justice in El Barrio, New York, NY
Charles Mennerick, Carepaths, St. Louis, MO
Corey McKnight, Game Day USA
Hailey Nguyen, AbbVie Inc., Chicago, IL
Luis Mateo Liendo Patino, Chicago Literary Hall of Fame (project initiated by late Knox Emeritus Professor of English Robin Metz)
Zeina Sbai, Islamic Hospital psychiatric clinic, Amman, Jordan
Hassan Suhaib, Upkey, Chicago IL