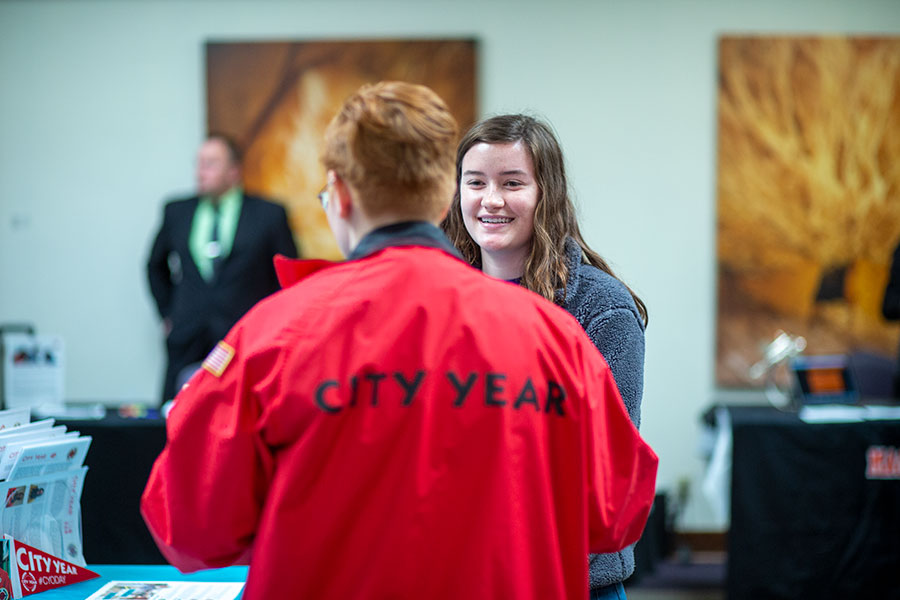 With unemployment rates still at record highs due to the pandemic, the Bastian Family Center for Career Success has been stepping up efforts to help both graduating students and alumni find new opportunities.
Scott Crawford, executive director of career development, noted that even with the current situation, there is plenty that students can do to better position themselves as candidates for jobs and internships, and Crawford encourages students not to pause their searches.
"If you're not actively pursuing opportunities, you clearly won't land a position," he said. "The Knox Center For Career Success remains fully yet virtually open and ready to help job searches, as well as helping you make career-related decisions and connections. Since our services and resources were already available online, access to us has not significantly changed."
In April, employers have posted more than 900 jobs and internships with the career center, and that number continues to rise. These postings include a full-spectrum of industries, many in science, information technology, healthcare, and nonprofits.
Staff members at the career center encouraged job seekers to reach out with their inquiries and challenges. "From a Career Services perspective, 'If we know you, we can help you; if we don't, we can't,'" said Crawford. "Let us know what you're seeking so we can help you individually."
Crawford also noted that this is a great time for job seekers to boost their activity on professional social media sites like LinkedIn. "Post, comment, share, follow. Join our Knox College Bastian Center For Career Success LinkedIn Group. Follow us on Instagram, Facebook, Twitter. Employers do check out your social media presence," he advised.
Students and alumni are encouraged to connect with the career center via email at careers@knox.edu. Appointments are scheduled via Handshake and conducted by phone, email, GChat, or Hangouts.