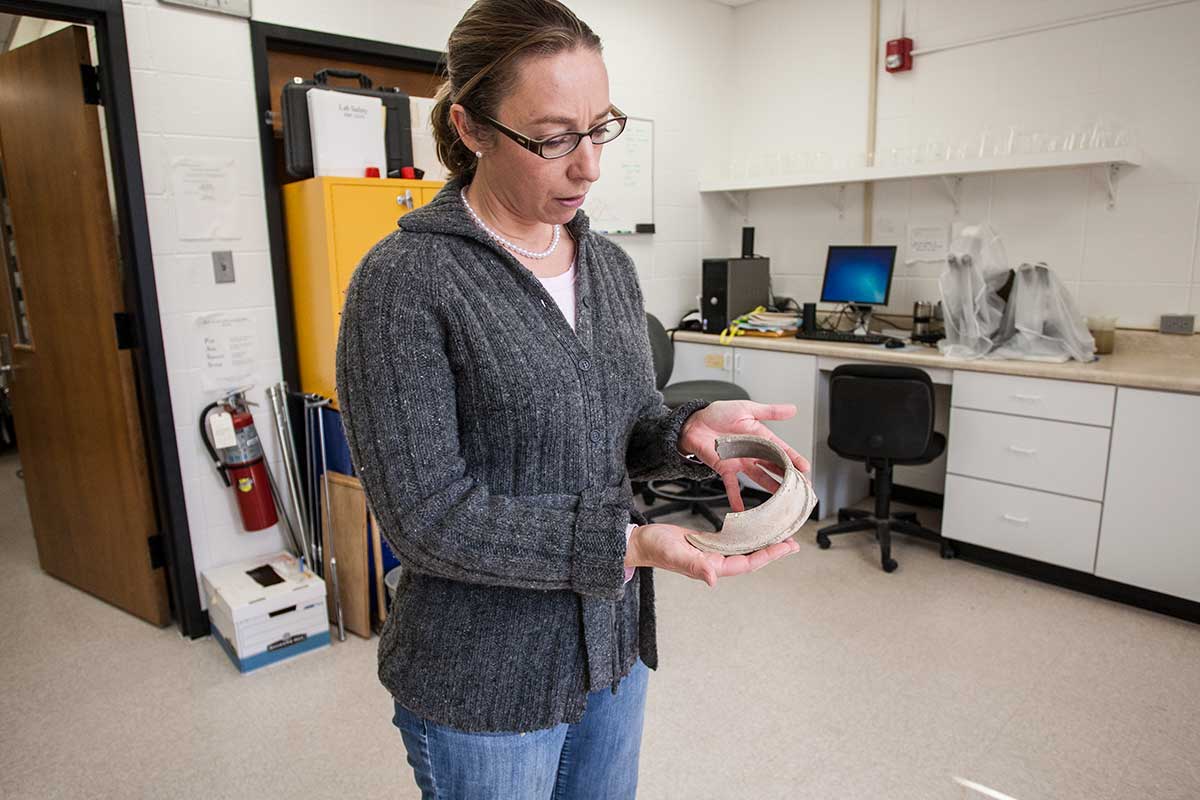 Danielle Fatkin, associate professor of history, was appointed as the new associate dean for faculty affairs in summer 2020, following the completion of Associate Professor of Mathematics Mary Armon's four-year term in the position.
"Faculty development and instructional support will be top priorities over the summer," wrote Provost and Dean of the College Michael Schneider in an announcement to campus. "Additionally, Danielle, Tim [Foster, associate dean of the college], and I will be examining many of the functions of the office in order to streamline our activities, increase our ability to respond to shifting circumstances, and support our educational program. All of this is to say that Danielle will have her hands full, as any associate dean does."
One of Fatkin's first responsibilities was serving as a member of the Instructional Development Advisory Group, part of the College's four advisory groups helping to plan the reopening of the Knox campus in fall 2020. This group provided support for faculty as they chose the appropriate in-person and remote instruction that best suited their courses.