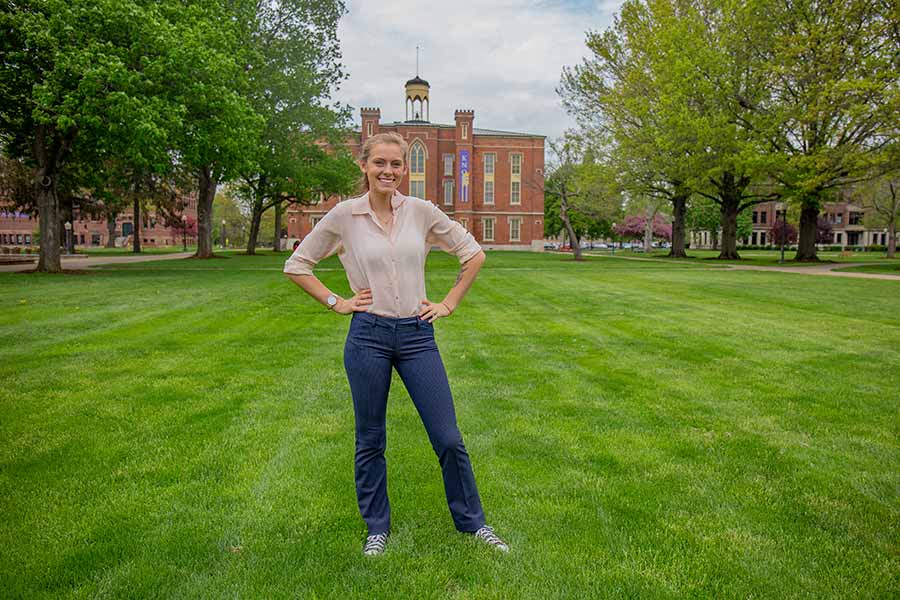 Last spring, Keara Crook '19 became Knox's 28th Fulbright recipient since 2006 when she was awarded a Fulbright English Teaching Assistantship in Vietnam for the 2020–21 academic year.
After graduating in 2019, Crook served as a post-baccalaureate fellow at Knox, working with the Asian Studies department and the Center for Teaching and Learning.
"Knox allowed me to pursue my interests and double-major in them: biology and Asian Studies," she said. "I focused on Asian elephant conservation as my biology senior research and on analog film photography in Asian Studies. I love that I was able to do everything I have a passion for and connect them."
Crook explained that the multitude of study abroad options at Knox was the largest contributor in her preparation for the Fulbright. "I have had a lot of experience with study abroad: Gilman for summer research on Asian elephant conservation in Thailand through ISDSI, direct enrollment through IES to Trinity College Dublin, the Knox China course, and a Wayne State Confucius China grant. I believe that all of this will really show future employers that I love promoting the vast global classroom."
Crook also has fond memories of her involvement with the Knox Ultimate Frisbee team. "Before [meeting] them, I did not see myself as an extrovert or a leader. I left the team after being a spirit-captain for a year and a captain for two years," she said. "My proposed community engagement aspect of my Fulbright grant [was] actually teaching students how to play Ultimate!"
The Fulbright program operates in more than 160 countries and is the flagship international educational exchange program sponsored by the U.S. government. Since 2006, 28 Knox students have been selected for Fulbright awards. Overall, dozens of Knox students, faculty members, and alumni have received Fulbright fellowships and scholarships.