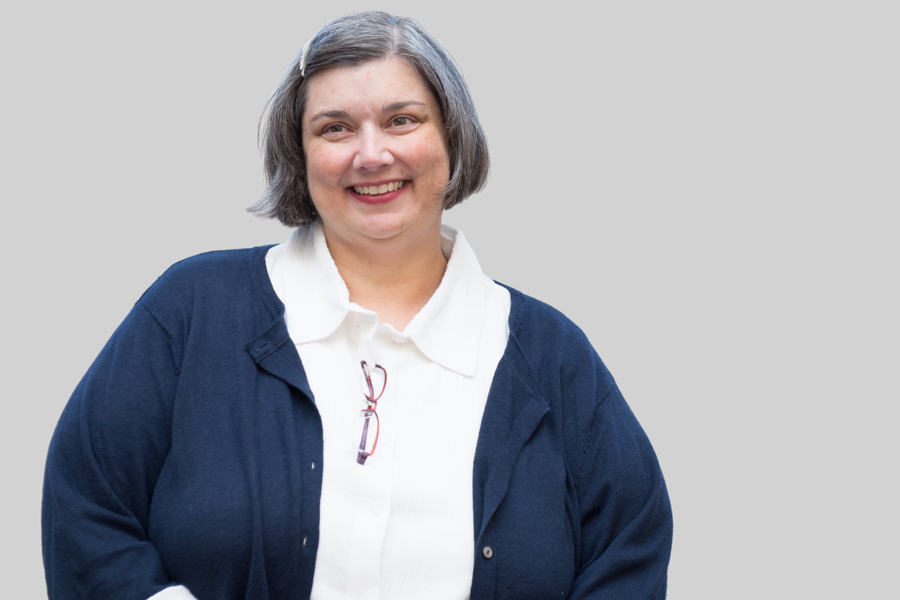 First things first. Your fall/winter Knox Magazine is unforgivably late, so late that we have had to assign it to two different seasons. When we mailed out a special Class Notes-only edition to alumni in November 2020, we imagined that the rest of the magazine would follow within days. Now, as I write this, it is the middle of January 2021, and while your print edition of Class Notes might possibly still be awaiting delivery from somewhere within the U.S. Postal Service network, the rest of the magazine is finally, finally, here for you.
In a pandemic, everything is suddenly different, and so everything requires extra communications—to students and their families, to alumni, to the students and families who will hopefully become part of the Knox community in the future. Since last March, the Office of Communications has worked with the Office of Admission to build a virtual equivalent to replace the school visits, on-campus events, campus tours, and college fairs that are a typical part of recruiting Knox's next class. We've worked with Knox's senior leadership to help develop meaningful substitutes for important College events, from the virtual Conferring of Degrees that served as a temporary replacement for in-person Commencement last June to a virtual Opening Convocation to begin the fall term. We've partnered with the Office of Advancement to host an online-only Homecoming 2020 and other virtual events for alumni. We've created the campus signage that reminds students to wear their masks inside every building and maintain a six-foot distance from others when climbing stairs. We've built and updated the Knox Together website that keeps students and families informed about the details of our health and wellness protocols and how well they've been keeping COVID-19 under control on campus.
In our own small way, we've been trying to meet the moment.
Looking back on these last 10 months, I feel an even deeper respect for the Knox alumni we've profiled in this issue, people who have taken on some of the biggest problems we face as a planet—combating fossil fuel-accelerated climate change, income inequality, cancer and other diseases, and looking beyond this planet to others—and found real solutions. Their work is not only a testament to the value and adaptability of a Knox education. It's a reminder that it's important to look beyond the daily challenges we face and not be afraid to dream big.
In closing, I want to express my gratitude to our small but scrappy magazine team: Sarah Dean, who built most of this site; James Stevens, who fixed what we couldn't; Ami Jontz and Becky Hale, extraordinary designers; Jennifer Gallas and, again, Sarah Dean, who collected and proofread your Class Notes; writers Adriana Colindres, Jane Carlson, and Sarah Lohmann '21; and Brea Cunningham and Sam Beem '20, who created our multimedia content. Here's to our next big dream: delivering a print edition of Knox Magazine to you by the end of April.
Thanks for your patience,
Pam Chozen