When Sam Veague '05 was a kid, the idea of using energy from the sun to generate clean electricity was a "cool technology" that "sounded like the future," he says.
Fast-forward a decade or so, when Veague entered the job market only to discover that this cool idea was still largely off in the future. "Other than some very early adopters, it really wasn't an industry."
Veague went to work as a sales engineer for a large electrical manufacturing company, dealing with power plants and commercial construction projects. The job put him in touch with companies in the early days of solar development and enhanced his interest in exploring solar solutions. From there, he worked as sales manager for HatiCon Solar and led development of solar racking products before joining Ecolibrium Solar, a startup focused on designing rooftop solar-mounting systems that could be easily installed on residential and commercial buildings.
Veague spent six years at Ecolibrium Solar in a variety of roles, from general manager of the company's residential segment to leader of its sales and marketing team as the company developed from startup to a mature business. In 2017, with Veague serving as Ecolibrium Solar's chief operating officer, the company landed on the Inc. 500, a list of the fastest-growing private companies in the United States. In 2018, Veague was named chief executive officer, focused on scaling the company for growth and leading a turnaround for profitability by expanding products and diversifying the customer base.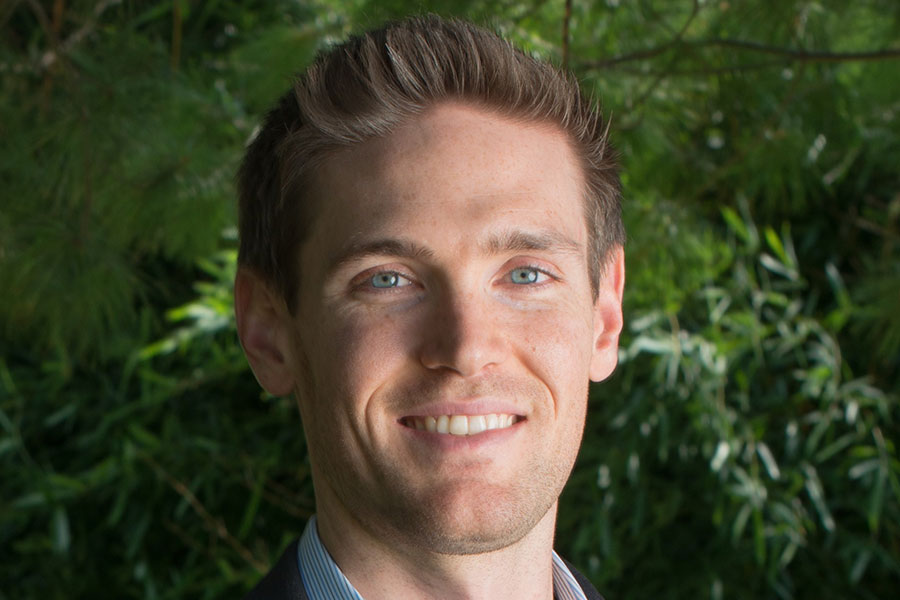 "I liked being a small team at Ecolibrium, but this gives us a scale to take what we do and expand it."
Meanwhile, as Veague was head-down growing Ecolibrium Solar, the solar industry as a whole experienced a period of substantial expansion, finally moving toward the future Veague had imagined in his youth. By 2020, major players had started to emerge, including a company called Unirac, which acquired Equilibrium Solar last summer. Veague says the move makes the company one order of magnitude larger while continuing the mission of making solar power available to a wider variety of customers.
Since the acquisition, Veague has been leading the integration, as Unirac adds Ecolibrium's flat roof, residential rail-less, and metal roof productions to its portfolio of solar photovoltaic mounting systems.
"Together we have a wider range of solutions and an even stronger team," Veague says. "I liked being a small team at Ecolibriuml, but this gives us a scale to take what we do and expand it."
Veague's progression in the emerging solar industry draws on a diverse background, from engineering and product management to sales and marketing to technical communication and business development.
Veague says Knox taught him to "think in a different way."
Knox provided the foundation for Veague's success in environments from sales to engineering to business development, while advancing in a field that not only was constantly evolving—but didn't even exist until recently.
At Knox, he completed an independent study on renewable energy with Chuck Schulz '72, George Appleton Lawrence Distinguished Service Professor Emeritus of Physics. For that work, Veague analyzed the potential of a variety of energy sources, from solar to wind, which furthered his interest in exploring the options and impact of renewable energy.
But Veague says that experiences outside his discipline were just as important—such as taking a sociology of film course during a mini-term one December. It was more than a mental break; it was an opportunity to focus on something entirely different and build communication skills that he still draws on today.
"It was a great chance to shift my mind away from technical study and think in a different way," Veague says.
As a graduate of the 3-2 dual-degree program, Veague earned a bachelor of arts degree in physics at Knox and a bachelor of science degree in mechanical engineering at Washington University in five years.
With the engineering degree condensed into two years, the Knox part of his education was about exploration and making connections between disciplines.
"Knox puts as much focus on learning other areas of study and those thought processes as it does on your major," Veague says.
Veague served on the Student Senate at Knox and as a student representative on the Curriculum Committee.
He says working closely with administrators such as former Dean of the College and Vice President for Academic Affairs Lawrence Breitborde to approve any new courses on that committee gave him leadership skills and the ability to consider different perspectives in making decisions.
When Veague found himself stepping into the role of CEO, he followed a similar approach—working to understand the needs of various stakeholders from customers to employees while engaging board members and investors.
"The thing about Knox is that it's so open to explore what you want to learn," Veague says. "You're learning for learning, and not for a vocational outlet."
According to the Solar Energy Industry Association, solar energy has experienced an annual growth of 49 percent in the last decade alone.
There are now more than 300,000 jobs in the solar industry, more than in coal or other power industries—an increase of more than 100 percent since 2012. Though the industry is now booming, it still has a significant amount of room to grow, with just a small percentage of buildings using solar energy now.
"We're just barely scratching the surface of where we can put solar panels."