Growing up middle-class in Mumbai, Hardika Shah '92 says she was always aware of the tremendous divide between those who had the money to pursue their dreams and those who did not. Shah's own parents had to make sacrifices to enable their daughters to attend college in the United States—an uncommon choice for middle-class families in 1980s India.
Those sacrifices led to tremendous opportunities for her. After earning a degree in computer science from Knox—a bargain she made with her parents to study something "sensible" while she pursued a liberal arts education—Shah became a management consultant for Accenture, traveling the globe and steering multi-million-dollar technology projects for Fortune 100 companies. Along the way, she earned an MBA in a joint program between Columbia Business School and UC Berkeley's Haas School of Business.
Then a trip back to India made her realize how, despite the country's many economic reforms, small-business growth was still severely limited by lack of access to funding. Families and small businesses could not get the capital they needed to grow their businesses without putting up land or property as collateral.
"It brought me back to my own upbringing where entrepreneurial ambitions of many were not realized," Shah says. "Years later, people were still struggling with financing issues even with otherwise rapid growth, liberalization, and the opening of the economy."
In 2011, Shah moved back to India permanently—after 23 years away—and founded Kinara Capital, a socially responsible financial technology firm that provides collateral-free, cost-flexible loans to the small business entrepreneurs who are considered the backbone of India's economy. The micro-small-medium enterprises (MSMEs) contribute to 30 percent of the national GDP and 45 percent of India's exports. There are more than 63 million MSMEs in India that employ more than 120 million people.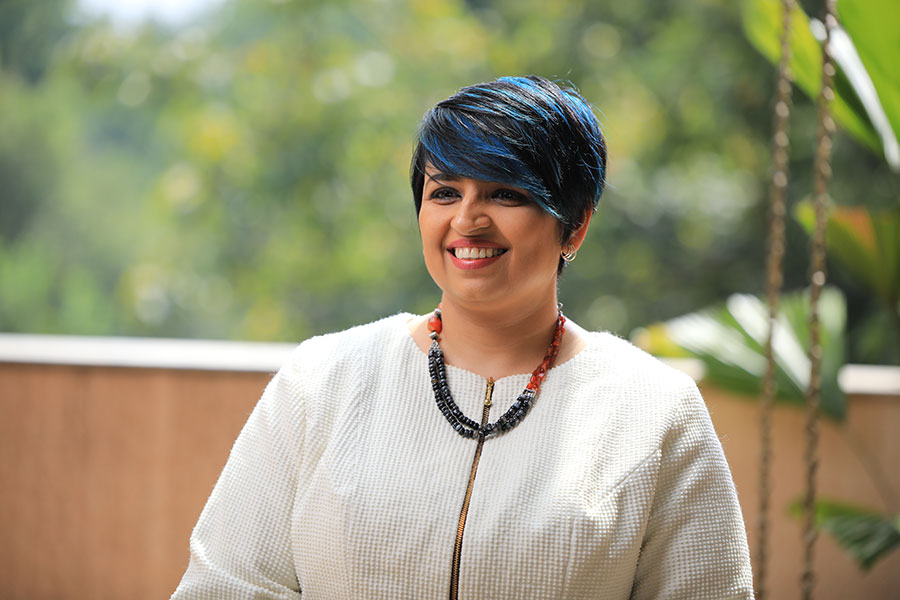 "Knox teaches you to always stay curious, analyze and problem-solve using a myriad of technical and soft skills."
Envisioning a financially inclusive world where every entrepreneur has equal access to funding, Kinara Capital provides loans in the range of USD$2000–$25,000 to those unable to qualify for formal lending without putting up property as collateral. Kinara has built an end-to-end digital process with proprietary risk assessment methodologies. With data-driven decision-making, Kinara has enabled the process of loan inquiry to loan disbursement within one day, while the industry standard is a month.
Headquartered in India's tech hub of Bangalore, Kinara Capital now has 110 branches across six states in India, including Andhra Pradesh Gujarat, Karnataka, Maharashtra, Tamil Nadu, Telangana and Union Territory of Pondicherry.
"Never did I imagine that I will be back in India," says Shah, who serves as the CEO and traveled frequently (pre-Covid) to meet customers face-to-face. "The thing that makes it all worthwhile is the impact and the individual growth stories of our customers. I value entrepreneurs for their ability to take a chance, and every entrepreneur also deserves a chance to thrive."
Kinara's many success stories show small manufacturers of everything from aerospace connectors to Diwali candles, as well as businesses in the service sector, who have been able to increase their workforce, production, and reach after struggling to get loans via traditional lenders. Kinara Capital has been praised by its customers for deep understanding of small-scale business, personal service, and quick turnaround of funds.
Closing in on a decade since its founding, Kinara Capital has disbursed more than USD$271 million across more than 50,000 loans. The impact is astounding. With nearly a million lives touched, the direct result of Kinara's work has led to sustaining 175,000 jobs, creation of 71,000 new jobs, many of which went to first-time workers and to women. Entrepreneurs on average report an income increase of 20–25 percent, which has led to about USD $100 million generated in incremental income.
"That's the span of what we have done until now," Shah says. "Our goals are bigger than that as we reach our 10-year milestone this year."
As a founder and CEO in the financial industry, Shah is a pioneering figure in a field that has very few women leaders. Kinara is a majority women-led company, including Shah's sister, Khyati Shah '99, who serves as the senior vice president of corporate marketing, a role which she took on after spending the majority of her public relations career in Silicon Valley.
In 2020, Kinara was the only women-led finance company from India named by the Financial Times as one of the Top High-Growth Companies in the Asia-Pacific. And, Economic Times has named Kinara Capital among India's Growth Champions in 2020 and 2021.
Shah said the coronavirus pandemic has been a "sucker punch" for business, and the credit gap has grown even larger. Yet, she remains unnerved thanks to her liberal arts background which has given her the confidence and adaptability to take risks and to solve complex problems—such as leaving her job and investing her own money to get Kinara Capital off the ground—and to forge ahead during difficult times.
"Knox teaches you to always stay curious, analyze and problem-solve using a myriad of technical and soft skills," Shah says. "The curiosity got sparked at Knox, and it's found its way into everything I've done, including Kinara Capital. Even to this day, I'm forever thankful for my Knox experience."