"We absolutely have to get back to the moon and Mars," says Carol Craig . "We are going to run out of resources."
That sense of urgency drives the mission of Craig Technologies, the company she founded in 1999 after serving as a P-3C Orion Naval Flight Officer. Headquartered on Florida's Space Coast in a 20,000-square foot facility and employing 300 people, Craig Technologies has been heavily involved in engineering, testing, and manufacturing mission-critical systems for customers from Boeing to Lockheed Martin to NASA.
From helping to facilitate design of the Sierra Nevada Dream Chaser space vehicle, a reusable "space plane" that will travel through low-Earth orbit to the International Space Station, to developing their own Craig-X flight test platform that enables companies to develop and test hardware, experiments, and electronics outside the International Space Station on an accelerated schedule, Craig and her team provide the framework and encouragement for clients and employees to move people and cargo from low-Earth orbit to, one day she hopes, Mars.
"We have done so many cool things over the last 20 years,"Craig says. "I love to see people succeed because of the support or the assistance that my company gives them."
In May 2020, Craig Technologies was selected to contribute to NASA's mission of returning humans—including the first woman—to the moon and beyond, as a subcontractor for the Dynetics Human Landing System. Craig Technologies also finalized plans in December to build a satellite constellation that will enable smaller companies with emerging technologies get to space faster and cheaper.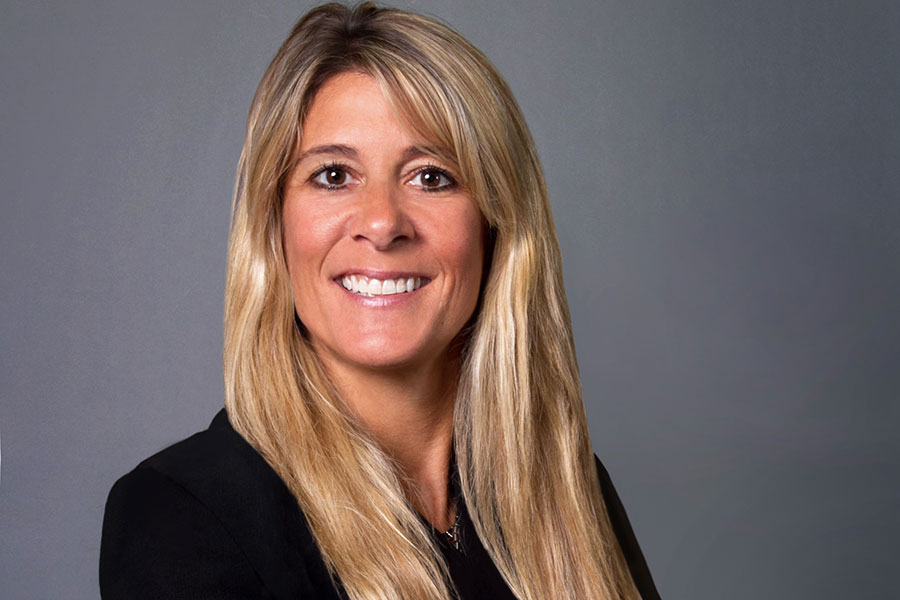 "Studying the liberal arts is the reason I can write, it's the reason I can speak, and it's the reason I take risks."
Craig, who calls herself an "accidental entrepreneur," came up with the concept for Craig Technologies at her kitchen table after serving three-and-a-half years as a flight officer in the Navy. She brainstormed ideas for a career that she really wanted, and to this day returns to a humble place for inspiration.
"If you walk into my house, you'll see me working at the kitchen table," Craig says.
A Galesburg native, she chose Knox College after taking classes there as a student at Galesburg High School. At the time, she wasn't quite ready to take flight from home.
Craig excelled in the diverse Knox environment, pursuing a dual degree through Knox's 3-2 engineering program—earning a B.A. in computer science at Knox and a B.S. in computer science engineering at the University of Illinois. While she spent hours reading and working on computers in the basement of Umbeck Science-Mathematics Center, she also broke records on the track team and earned a music scholarship.
Craig said she was not academically stellar during her years at Knox, but the broad-based experience and the camaraderie she felt among her classmates, teammates, and professors was foundational to her growth as an entrepreneur and helped her develop the skills to point her scientific knowledge toward business applications.
"I participated in everything," Craig says. "Studying the liberal arts combined with engineering is the reason I can write, it's the reason I can speak, and it's the reason I take risks."
The late John Boyd, Professor Emeritus of Physics, cultivated Craig's love for computer science at Knox. She said her college athletic experience also made her more competitive, as did encountering gender discrimination in a male-dominated field.
"It's only made me more determined to succeed," Craig says.
"I don't know if I was ever a good engineer, but I can take somebody's idea, support it, and turn it into a business."
Craig said she was a "bit geeky" growing up when it came to reading, science and math. Now she looks back on her two favorite authors, Ray Bradbury and Isaac Asimov, as inspiration to her professional interests, and she abides by the Bradbury quote: "Jump off your cliff and build your wings on the way down."
"I didn't even think about the connection until a few years ago, but I was fascinated by robots," Craig says. "I think it was a building block."
Craig later earned a master's degree in electrical and computer engineering from the University of Massachusetts at Amherst after serving as a P-3C Orion Naval Flight Officer and before founding her first company.
"I don't know if I was ever a good engineer," Craig says. "But I can take somebody's idea, support it, and turn it into a business."
There aren't many people who have started companies organically like Craig, without big investors, and she has poured everything back into her company, while leveraging every opportunity to keep things going. But within the last year, Craig started looking at her business and considering possible expansions with more help from investors.
"I realized I've got all the makings of a satellite company," she says.
With her new company, Craig is focused on 3-D manufactured satellites, integrating multiple customer payloads and deploying them. Because of this lofty goal, Craig said she is seeking larger investments in the company in the hopes of providing a nest egg for her children.
"My next goal is that I can have something in the bank that will take care of my family so I can finally sleep at night."