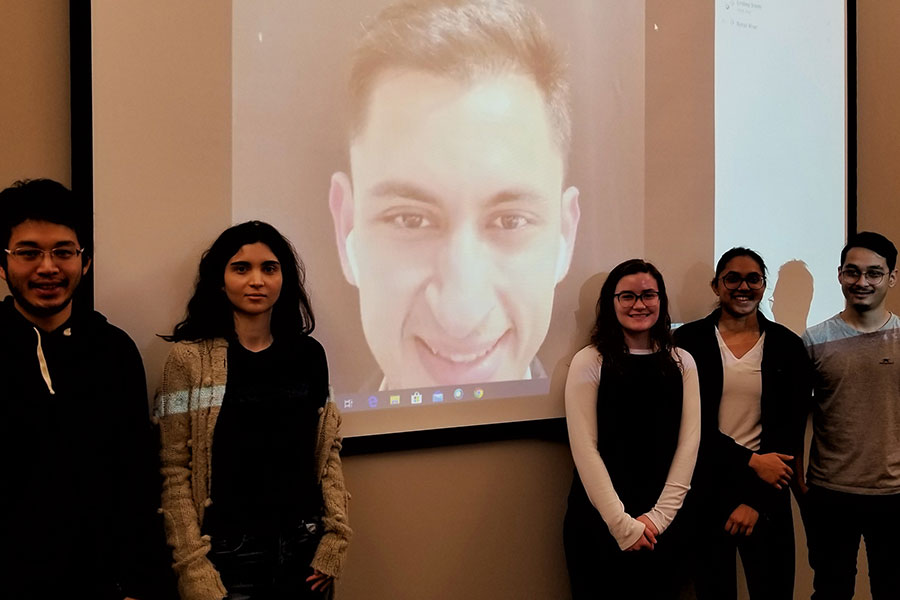 For two years now, the Bastian Family Center for Career Success's virtual program Live@Knox has connected students with alumni working in fields as diverse as healthcare and environmental advocacy.
Knox alumni have fascinating career paths and are eager to share their expertise. In informal question-and-answer sessions with students, alumni speak about their experiences in the professional world after Knox and share advice for students preparing for their lives post-graduation.
"We've limited [sessions] in general to about 15 students to make sure that we can have a decent conversation. Everybody can get involved," said Scott Crawford, executive director of career development. "And the students get to ask questions about whatever topics that they want, and so a lot of it is preparation advice, things that [students] can do now to be more prepared for a career in a particular area."
For one of its earliest programs focusing on technology careers, the career center hosted Live@Knox sessions with user experience expert Christina Colman '13, project manager Erica Jessen Skog '06, and technical product manager Rohail Khan '16. These alumni wore many hats at Knox, majoring respectively in anthropology and sociology and German; international relations; and physics and mathematics; and are great examples of the versatility of a liberal arts degree.
The format of the sessions—conversations with people who relate to students' current educational experiences—is invaluable to students from any discipline at Knox. Crawford said that sessions provide students with "a greater insight into that career field, into things that they can potentially do with their major, more information on the career process, the job search and internship search process, and networking."
Live@Knox sessions are tailored for students who are entering the job market. "We do provide contact information after the sessions so students can follow up with the alums, and a lot of them are doing that, which is nice," said Crawford. The informal aspect of sessions makes connecting with alumni easy.
The career center has encouraged students who have specific requests about Live@Knox sessions, such as hearing from alumni from specific majors or industries, so that each session is tailored to the needs of Knox students. "It's not my job to tell students what they want. Students tell us what they want and we'll do that," he said.
The career center has continued to host fully online Live@Knox sessions each term since the start of the pandemic. Crawford noted, "With regard to our other services, the vast majority are online-based, and we can easily work with students via email, etc., so with the exception of events, our services and resources for students have remained the same."