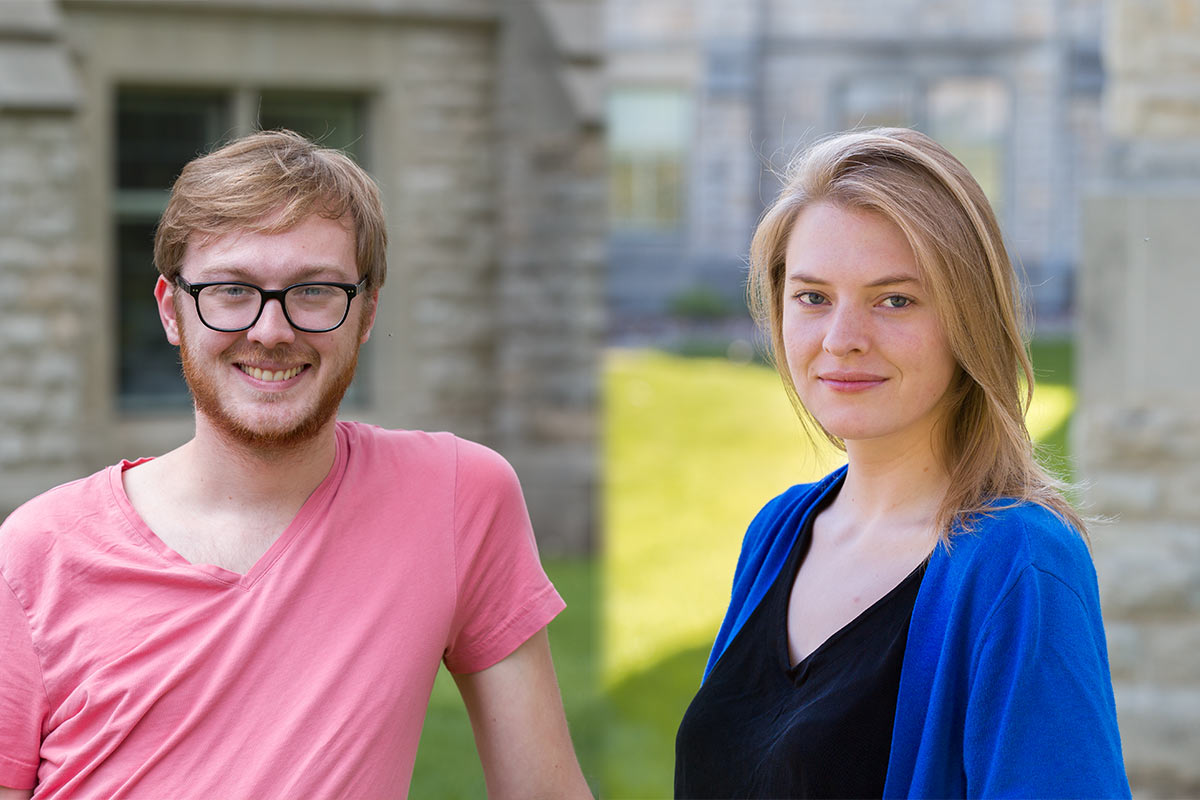 Building on Knox's long history with the prestigious Fulbright program, two of the College's newest alumni have received Fulbright awards for the 2018–19 academic year.
Nicholas Nurre '18 and Monica Weller '18 will be English teaching assistants, with Nurre based in Macau and Weller in Mongolia. They are among a select group of U.S. citizens who will teach, conduct research, and provide expertise abroad through the Fulbright U.S. Student Program.
Since 2006, 24 Knox students have been selected for Fulbright awards. Overall, dozens of Knox students, faculty members, and alumni have received Fulbright fellowships and scholarships.
"To be selected for a Fulbright is a big accomplishment," said Sara Kitsch, director of the Vovis Center for Research and Advanced Study. "Because the Fulbright program is about promoting cross-cultural understanding, the program seeks individuals who offer a unique embodiment of U.S. culture and who display enthusiasm for experiencing a new one. Knox College students are particularly well-suited to apply due to both the encouragement and availability of these types of experiential and learning opportunities during their time at Knox."
Nurre double-majored in English and philosophy. He served as president of Sigma Nu fraternity, co-chair of Honor Board, and section editor for Catch magazine. He studied abroad through the IES Oxford Direct Enrollment program.
Weller majored in international relations and minored in Japanese and gender & women's studies. Her Knox experiences include serving as co-president of International Club, participating on the Prairie Fire swim team, playing women's water polo, serving as a resident assistant, working as a writing tutor, and managing cultural houses on campus. She studied abroad for two terms in Amman, Jordan, and in Tokyo, Japan, and participated in a two-week winter break program in Ghana that focused on West African dancing and drumming.