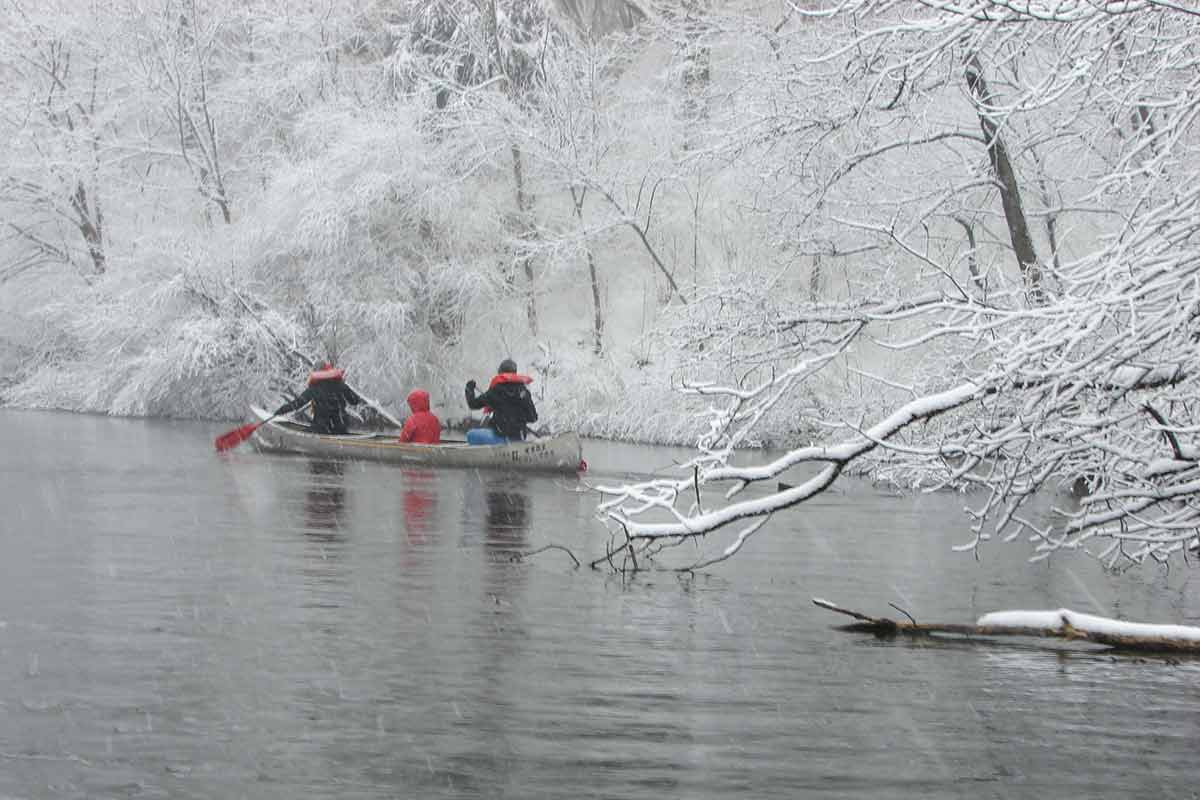 Team Snowflakes beat Team Smoky Flames by a score of three to one during Green Oaks Term 2018.
Snow fell three times after the annual spring Prairie Burn in late March, during what the National Weather Service called a "frigid and snowy start" to this year's spring. But it was perfect weather for the burn on March 22—56.7 degrees F and sunny, with 36.4 percent relative humidity and wind at 1.2 mph—when biology Professor Stuart Allison, a dozen students, and two of Allison's faculty colleagues set a series of controlled fires.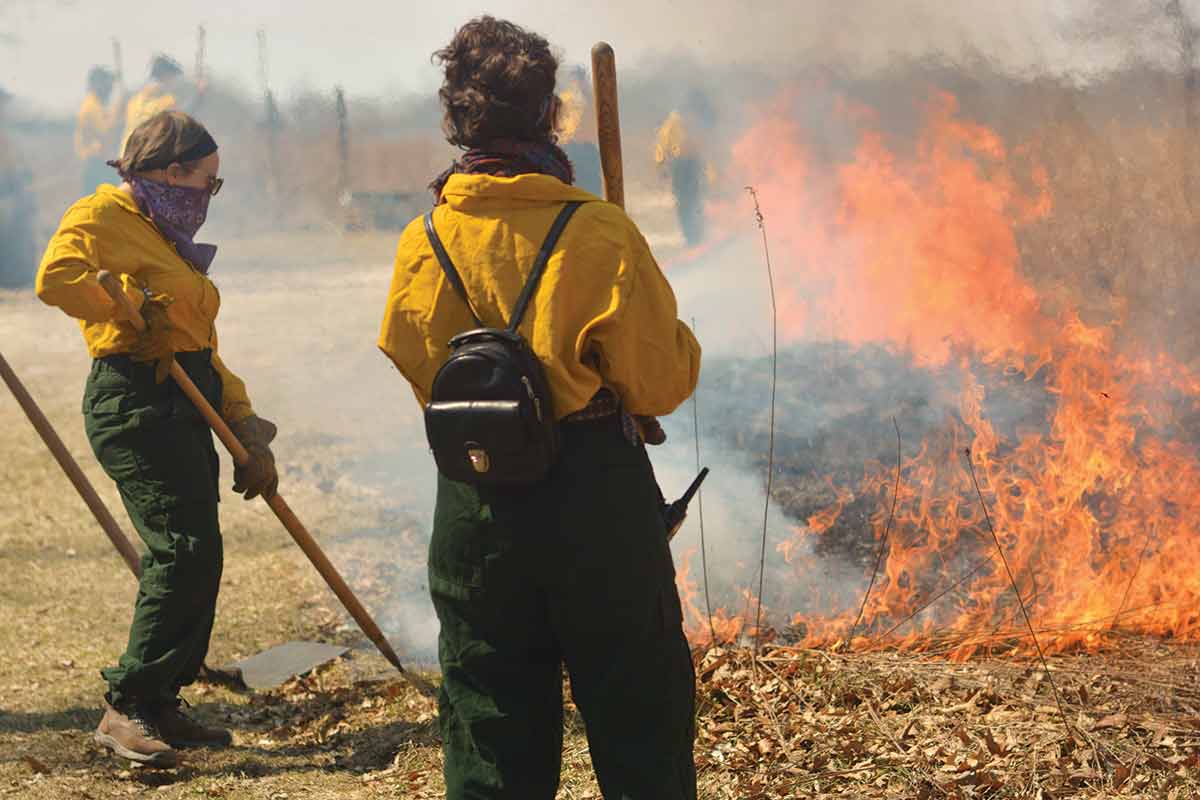 For the students, this year's burn, plus the bonus snowfalls, were highlights of the first week of class in Green Oaks Term, a 10-week-long interdisciplinary immersion program. Green Oaks comprises some 700 acres in all, including native and restored prairie, a lake, and old growth forests. Farming and strip mining impacted much of Green Oaks and the surrounding area during the 19th and first half of the 20th centuries. Prairie restoration began at Green Oaks in 1955, making it the second oldest prairie restoration in the country.