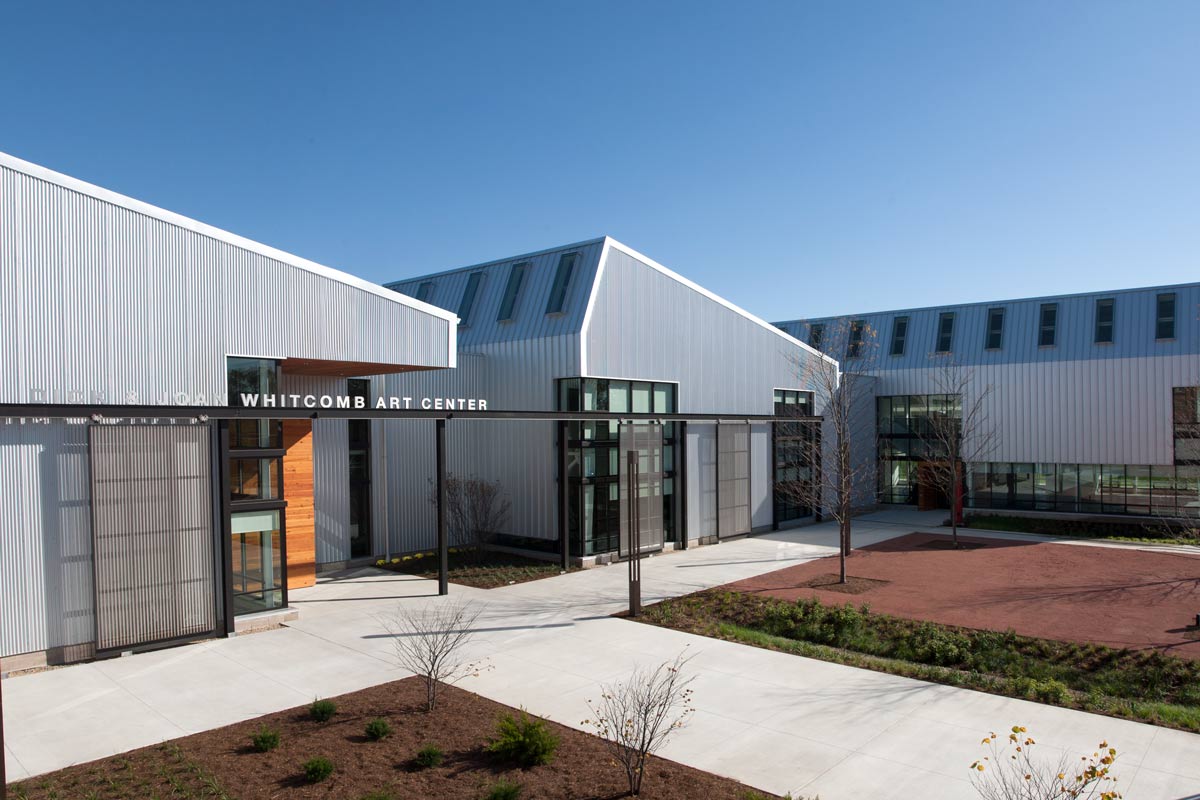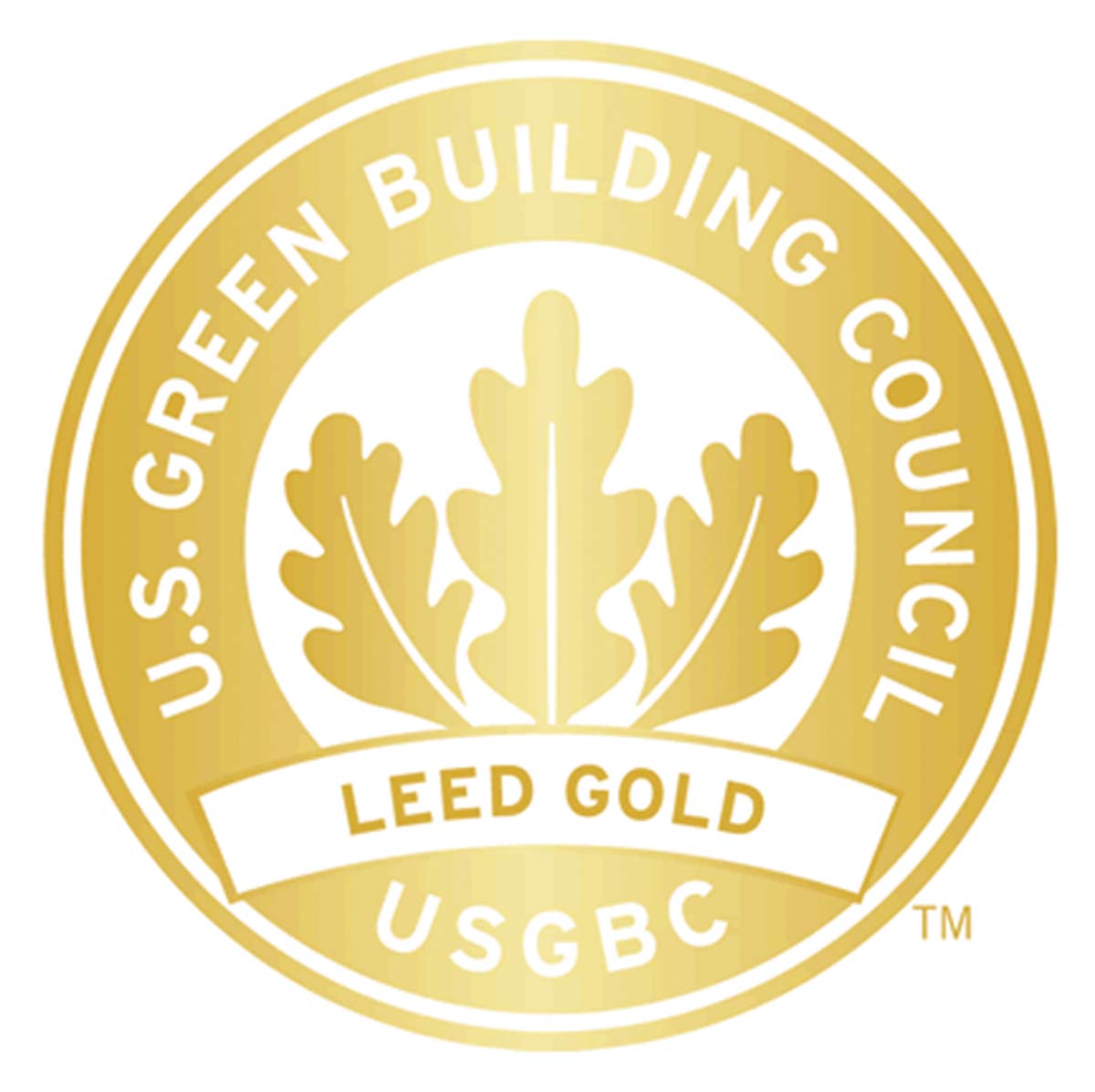 Already recognized for its innovative design and construction, the Whitcomb Art Center is now gaining national recognition for its energy efficiency. The College's newest academic facility, which opened in 2017, recently received LEED Gold certification from the United States Green Building Council (USGBC). It is the second LEED Gold building at Knox. The renovation of historic Alumni Hall received LEED Gold certification in 2016.
Designed by Lake|Flato Architects, the Whitcomb Art Center gained strong scores from USGBC for energy efficiency, reduction and recycling of construction waste, reuse of historic building materials, and the high quality of the indoor spaces for teaching and advanced work in the visual arts and art history. The center scored 61 out of a possible 110 points to achieve LEED Gold status, the second-highest certification level recognized by the USGBC. The 30,000-square-foot art building houses studios and classrooms for painting, drawing, sculpture, photography, printmaking, graphic design, and art history.
The Whitcomb Art Center also received major awards in 2017 for its design and construction, including a Master Builder of the Year award for P.J. Hoerr from Star Building Systems and an Honor Award to Lake|Flato from the American Institute of Architects.