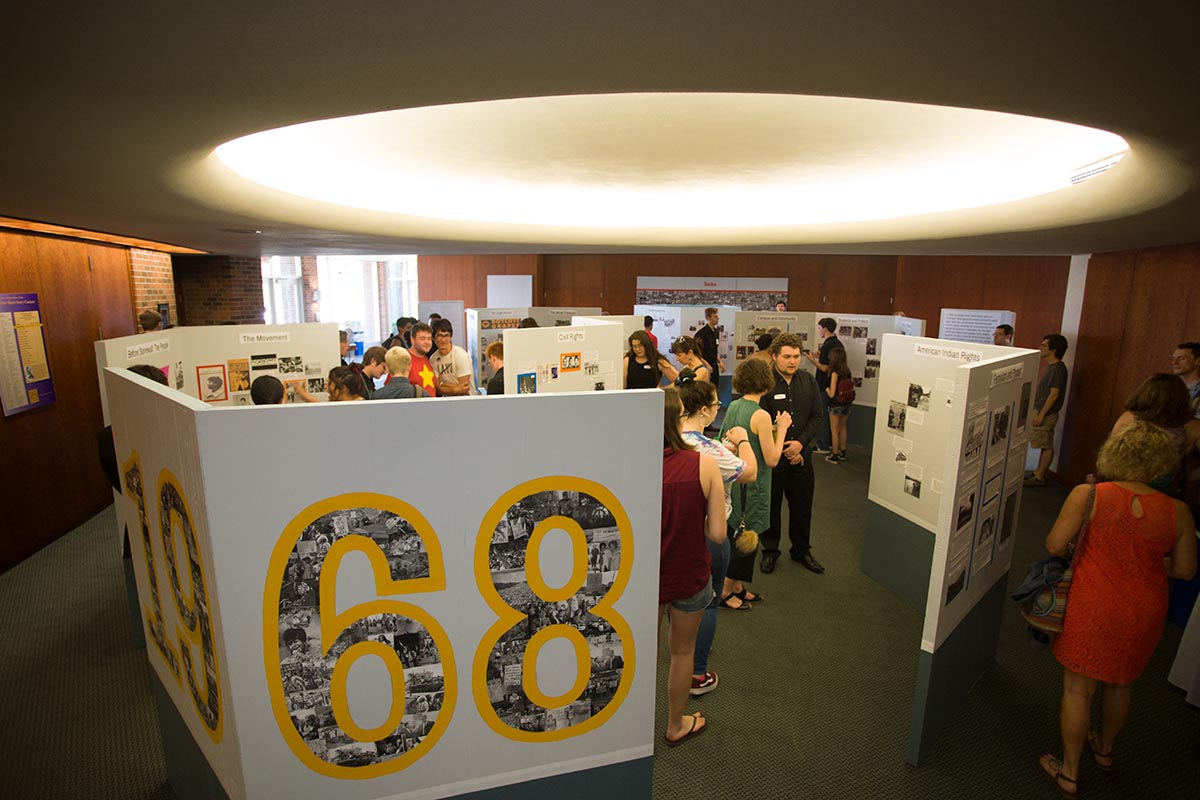 Ford Center for the Fine Arts was the home to two exhibits this spring: 1968 and 99 Lives. While one was the culmination of the class "Museums, Monuments, and Memory," the other was the result of combined efforts of Knox students, alumni, and staff. Both were examples of how student learning is applied outside of the classroom.
The exhibit 1968, which was the culmination of the class "Museums, Monuments, and Memory," explored the influential events of that tumultuous year, including the Vietnam War and Tet Offensive, Civil Rights Movement, assassinations of Dr. Martin Luther King, Jr. and Robert Kennedy, and riots at the Chicago Democratic National Convention. Students in the class, taught by Bright Professor of American History Catherine Denial, were assigned all of the tasks involved in developing a museum exhibit, including research, design, construction, and publicity.
99 Lives: The Knox College Gold Star Memorial Project provided a picture of the lives of all 99 members of the Knox community—98 alumni and one faculty member—who died in U.S. military service during the wars of the 20th century. The project began several years ago, starting with research by Jamie Bjorkman, a 1957 alumnus who wanted to track down the burial places of Knox soldiers who died in World War II. As Bjorkman worked in the Knox College Archives, staff put him in touch with students who were doing their own projects on Knox alumni in World War I—Ben Hosto, who graduated from Knox in June, and Sarah Pawlicki, who graduated in 2017.