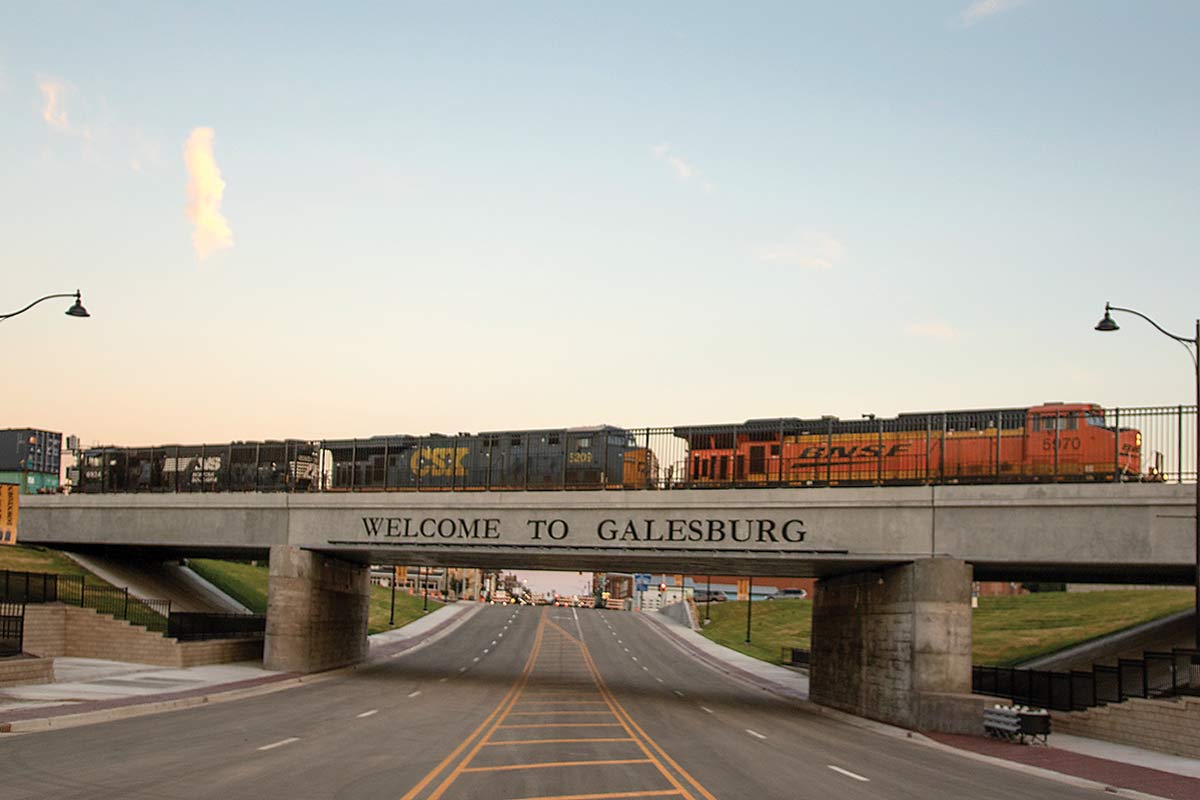 Those of you who've visited campus or Galesburg during the past few years may have been routed to some winding detours through town thanks to construction on a new railway underpass on Main Street. We're pleased to report that these detours will no longer be needed.
The new Rev. Jon A. Sibley Sr.* Underpass officially opened on July 18, 2018, which allows for Main Street traffic to flow freely even when that 100-car train is passing directly through Galesburg. We have to admit that it's a bit odd to drive underneath a freight train as you're traveling into downtown, but it sure beats getting caught at railroad tracks . . . or on those detours!
*If this name is familiar to you, it should be. Rev. Jon A. Sibley Sr. is the late husband of Vicki Sibley '75, who worked in Advancement and Student Development for more than a decade before retiring in 2011. In addition, his sons, Jon Jr. and Kyle, both graduated from Knox.