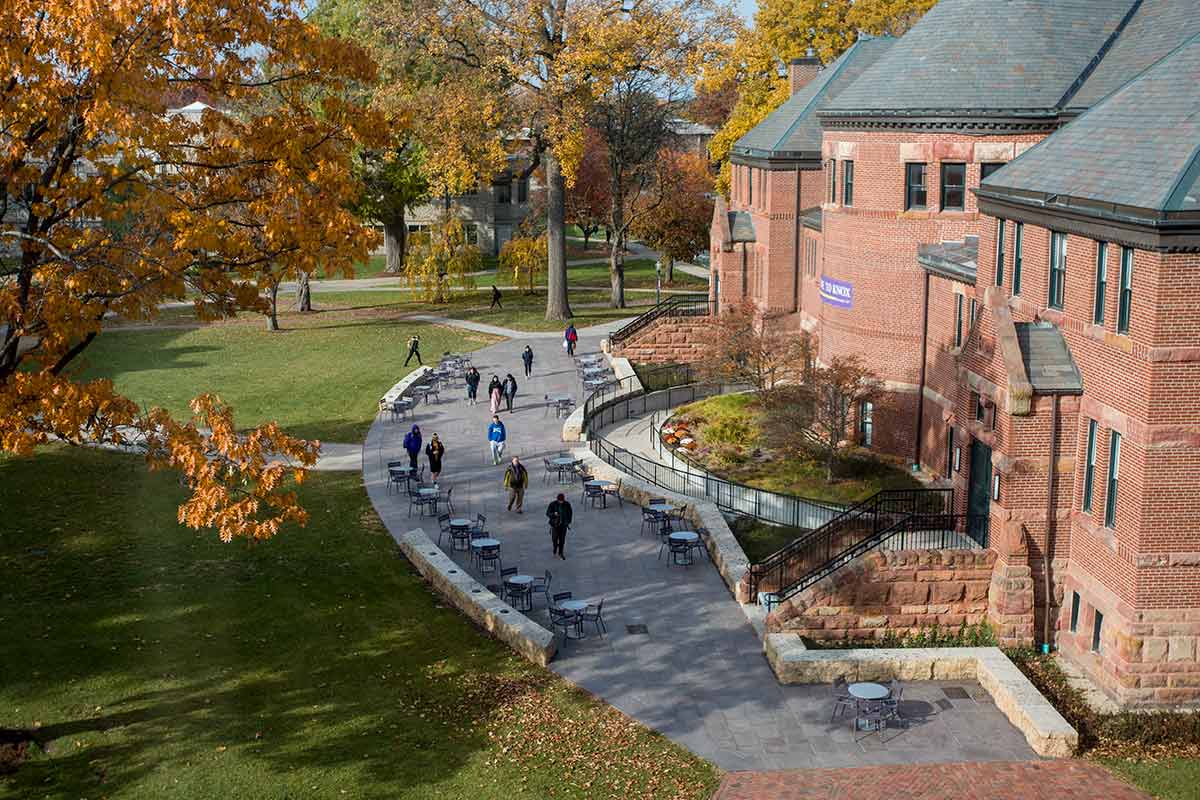 Knox received more than $13.2 million from donors during the 2017–18 fiscal year, including more than $1 million for financial aid and scholarships raised between May 1 and June 30, 2018, through The Campaign for Our Knox.
From July 1, 2017, through June 30, 2018, more than 7,000 alumni, parents, faculty, staff, and friends made gifts to the College. Those gifts included $3.8 million to the Knox Fund—annual operating dollars that help cover College expenses that student tuition doesn't. The K Club, the official booster club of Knox College Athletics, also had a banner year, raising half a million dollars to support Prairie Fire student-athletes and the athletics program, including new weights, racks, and bumpers in the Cecil-Porter Free Weight area, synthetic turf and fencing at Jorge Prats Field, and Prairie Fire graphics in T. Fleming Fieldhouse.
"I was thrilled by the support and enthusiasm our alumni and parents showed during The Campaign for Our Knox," said President Teresa Amott. "Keeping a high-caliber liberal arts education within the reach of any bright, promising student has always been Knox's mission—and our donors make it possible."
In addition to gifts to the Knox Fund and K Club, donors contributed $3.7 million for enhancements to the physical campus, including gifts toward phase one of renovations to the Umbeck Science-Mathematics Center, $2 million to support endowed scholarships and student experiences, and $3.7 million in realized estate gifts in support of scholarships and College operations. The majority of all of these gifts support Above & Beyond: Initiatives for Knox, a series of fundraising projects and priorities that make possible the goals of the College's strategic plan, Knox 2018. Since 2012, the Above & Beyond initiatives have received gifts totaling $12.6 million for Alumni Hall; $8.4 million for the Whitcomb Art Center; $6.5 million to support the first phase of renovations to the Umbeck Science-Mathematics Center, and $57 million in support of faculty, students, and other campus facilities. In total, Above & Beyond has raised more than $87 million to date.
"We've talked the last several years about it being a 'transformative moment' at Knox," said Beverly Holmes, vice president for advancement. "You can really see that transformation taking place across campus—new construction; new academic options for students, like the introduction of the bachelor of science degree; and expanded opportunities for students through initiatives like the Power of Experience Grant."
In recent years, private gift support has surpassed endowment income to become Knox's second-largest source of income after tuition. As of June 30, 2018, Knox's endowment stood at $160 million, an increase of $18 million over the previous year.