When nearly 300 Knox students received their diplomas on a sunny morning last June, each had fulfilled the requirements for at least one major and at least one minor, per the curriculum. But among their ranks were a surprising number of people pursuing double majors (44), double minors (69), or, in the case of a presumably weary Ren Barkey '17, who received their diploma with the Class of 2018, a double major (in environmental studies and theatre) and a minor (studio art).*
When it comes to choosing a second—or third—field of study, there seem to be two distinct approaches. In the first group are the students we might think of as Intensifiers. Intensifiers have a clear idea of what interests them, what they're good at, and what they want to do with their lives, and their various academic interests look like an obvious fit: financial mathematics, economics, and business and management (looking at you, Jonathan Banham '18). Chemistry and secondary education (hello, Elyssa Glenn '18*).
Then there are the students we might call Synergists. They are perhaps the purest embodiment of the liberal arts educational model—the opportunity it offers to give in to the tug of curiosity and follow wherever it leads. When students do, they often discover some surprising connections.
These are their stories.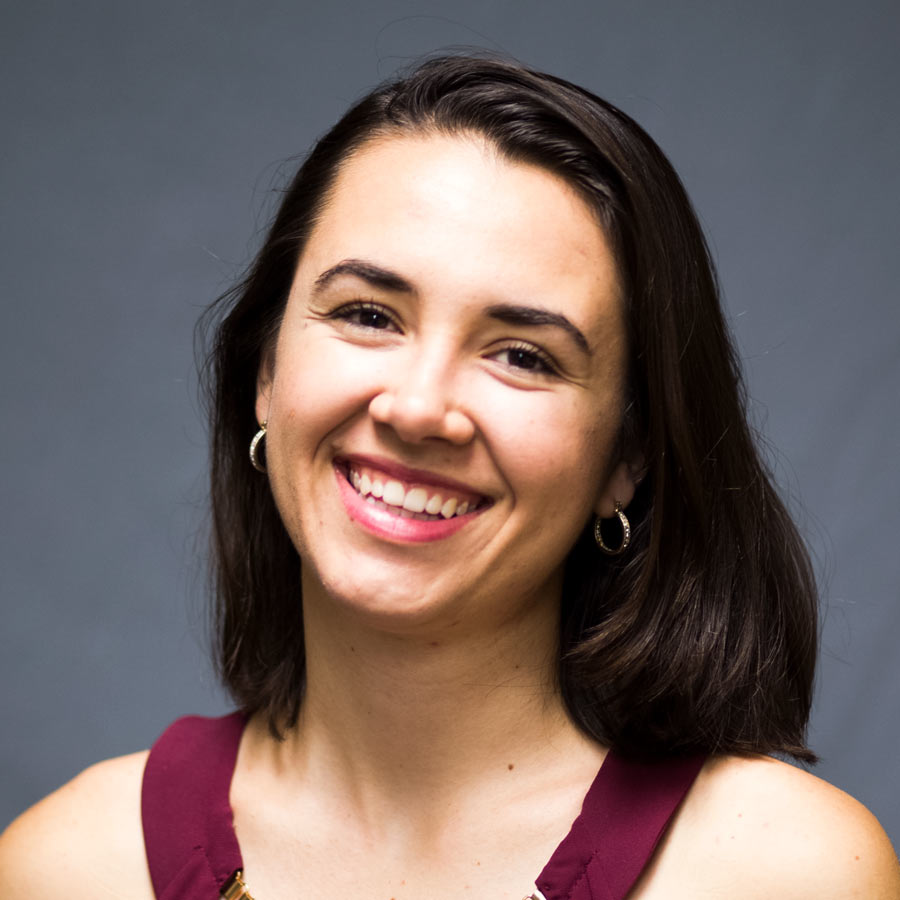 Class of 2019
Majors: Music and Neuroscience
"I always knew I wanted to major in music—I've played the violin for 12 years now. I've also always wanted to pursue a second major in the sciences. Chemistry and environmental science were both quite interesting, but neuroscience blew my mind. (Pardon the pun.) There is a lot of really interesting research being done on how music interacts with the brain, which gave me a way to integrate my two majors."
How she managed her time:
"Between the foundations and key competencies—as well as two majors without a single overlapping requirement—it takes a lot of time to get everything done! Even so, I did a whole year abroad at Oxford University. If you work with your professors, they are very willing to help you figure things out! It was such a formative experience for me. I will also be able to take a few independent studies and pursue an Honors project during my senior year."
What comes next:
"After I graduate, I'd like to pursue a master's degree in orchestral conducting and eventually a Ph.D., either in conducting or music psychology, and become a professor."
Class of 2018
Majors: History and Computer Science
"I had toyed with the idea of doing some combination of creative writing, history, and computer science. When I arrived at Knox, I chose history when I realized I could do the writing I wanted to do in those classes. Even though I was a sophomore transfer student changing majors, I didn't really struggle to fulfill my academic requirements. My AP and transfer credits all transferred. I worked two terms with Professor John Dooley to create data analysis software for the football coach. I had enough flexibility to start an Honors project, but I took too large a courseload to handle it—I wish I had been able to finish."
Favorite course:
CS322: Software Engineering
What comes next:
"I was pretty busy finishing up my schoolwork and working on my Honors project, and I haven't put too much effort into finding a job. I do hope to continue to work on my former Honors project, where I combined the skills of both of my majors to create a historical simulation."
Update: James is now an applications analyst with Northern Trust Corporation in Chicago.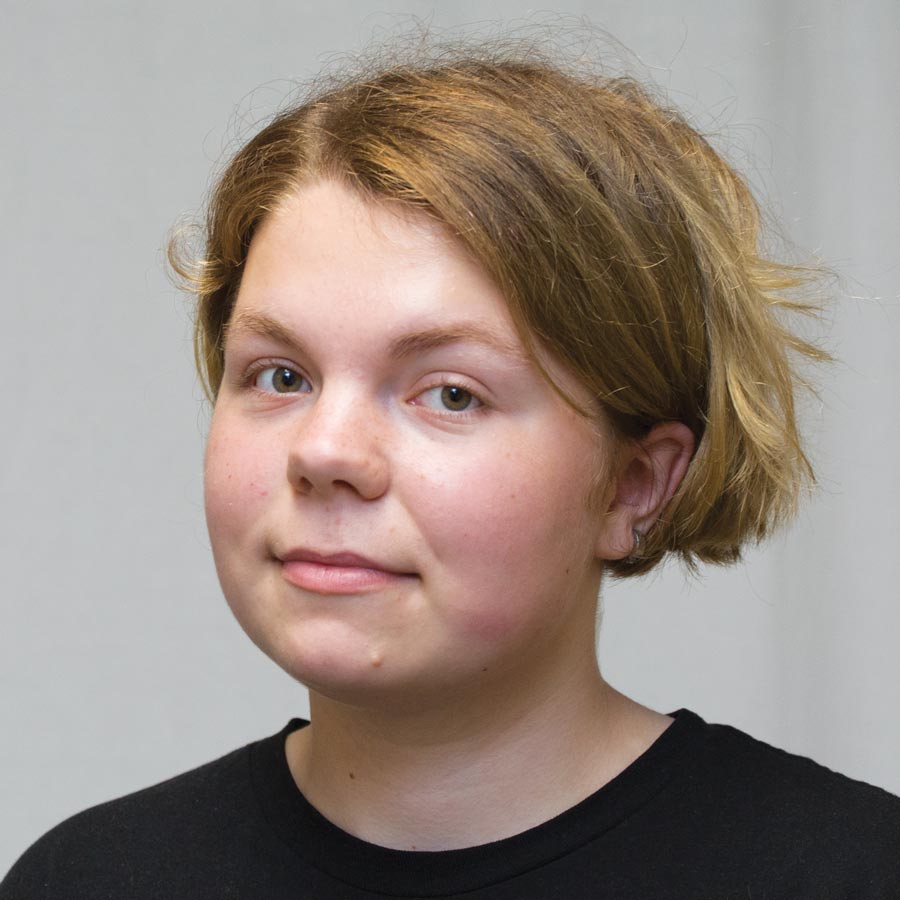 Class of 2020
Majors: Studio Art and Biology
"When I started making art, it was usually about animals or nature. Knox was one of a few schools that offered me an opportunity to pursue a double major, and they recognized my artistic talent with a significant scholarship. Getting all the credits I need has been hard. I did Green Oaks Term—one of the reasons I chose Knox!—but out of five credits, only one counted towards my majors. It is hard to negotiate which classes I want to take because I am the president of art club, and I work in the art building, do art internships, plan to start taxidermy as a hobby, and, hopefully, work for the biology department."
Why art and science are a good combination:
"My art is definitely influenced by biology—I tend to be better at organic shapes. My favorite piece is Elk Island—16 prints inspired by the conservation biology course I took with Stuart Allison and a project I did at Elk Island National Park in Moscow."
What comes next:
"I hope to combine my majors in my future job, perhaps as a museum curator, exhibit designer, scientific illustrator, or taxidermist."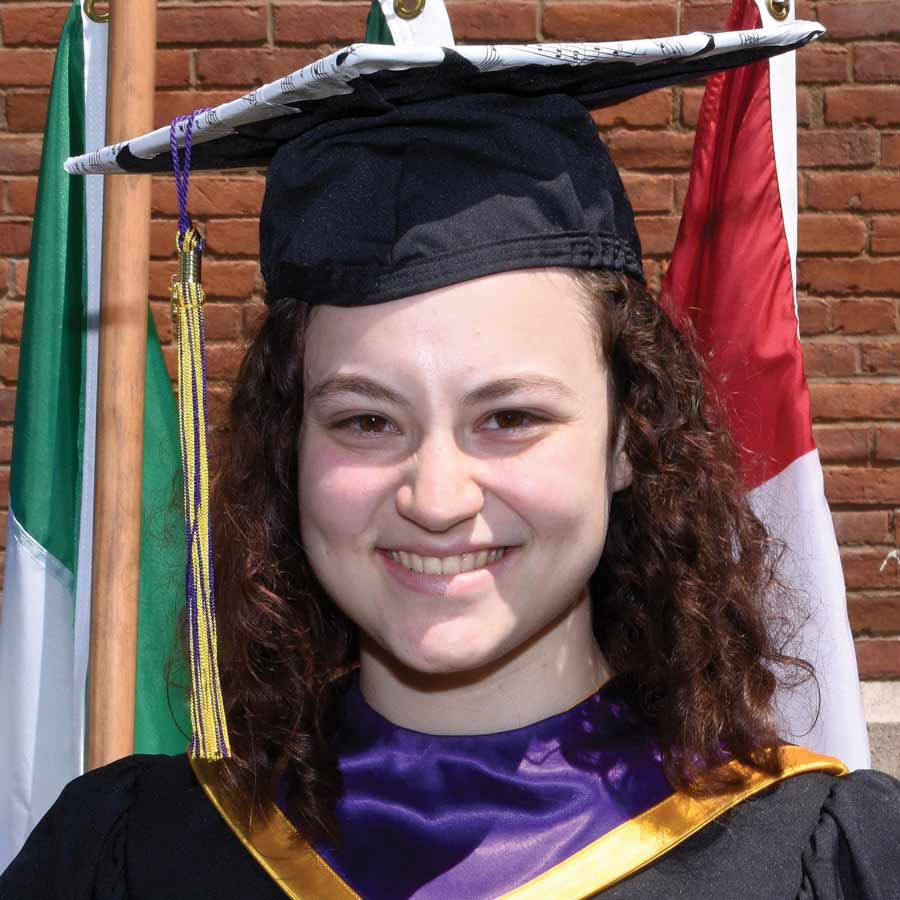 Class of 2018
Majors: Chemistry and Theatre
"I knew I wanted to double major in chemistry and theatre since high school, and it was the driving force in my college search. I looked at small liberal arts schools, in part because most larger schools make it incredibly difficult to double-major in very different areas. I also made sure that the schools I looked at had a theatre minor, as I knew that if I was forced to choose one, I would go with chemistry, but I didn't want to completely stop taking theatre."
How she managed her time:
"I doubt I would have been able to graduate in four years if I hadn't come in with credit for gen chem. I was able to start with sophomore-level chemistry courses, which allowed me to fit all the necessary coursework in. Someone very dedicated might be able to double-major without having this (my advisor and I worked it out both ways), but having credit allowed me to take more electives in my majors as well as courses outside either department. It also gave me room to do several credits of independent research in the chemistry department. I was also a member of the Knox College Choir and Soulfege A Cappella all four years and served on both their exec boards, and have participated in student-directed theatre productions almost every term. Last fall, I played the title role in the student-directed production of Doctor Faustus and was also the production's dramaturg—that was definitely the highlight of my Knox theatre experience."
What comes next:
"I will begin Washington University's Ph.D. program in chemistry. I plan to become a professor, and I hope that my performance experience will help in that respect! I've found that many of my theatre skills are useful when presenting research-- I'm not nervous in front of a crowd, and I know how to project. I plan to continue singing and maybe doing community theatre if I have the time."
3
Number of current students double-majoring in economics and biochemistry
of the Class of 2018 minored in a second language
5
Members of the Class of 2018 with a self-designed major
6
Members of the Class of 2018 with a self-designed minor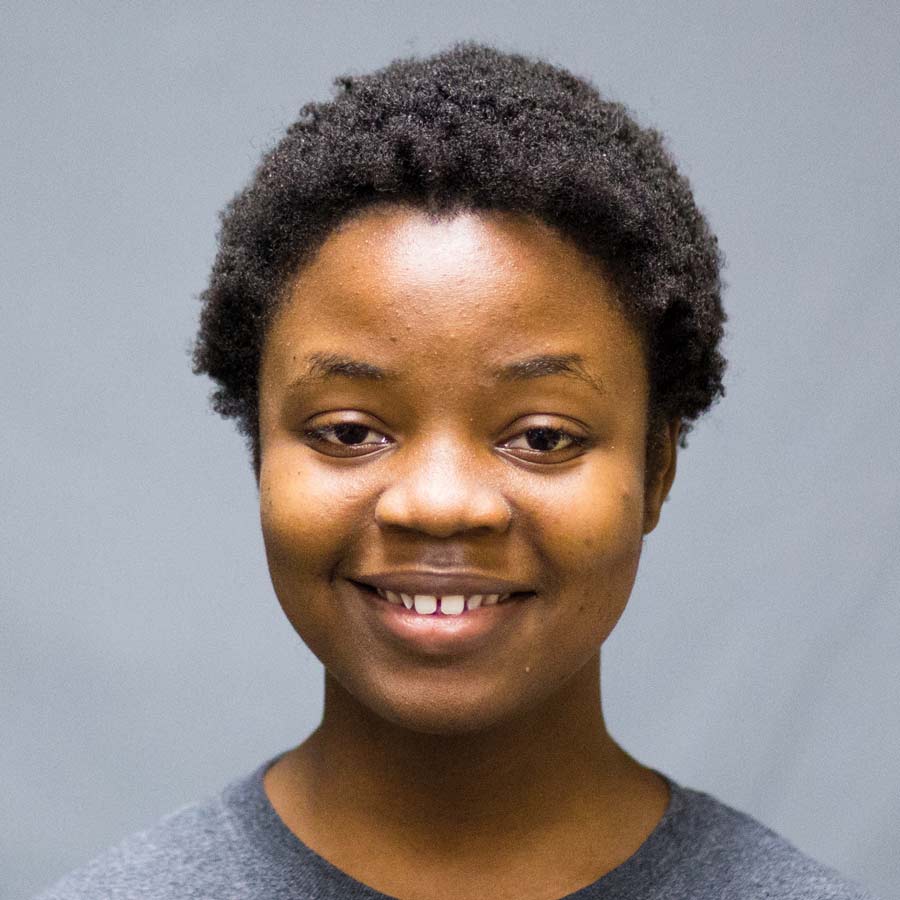 Class of 2018
Major: Biology
Minor: German
"As a first-gen student, I didn't have a lot of help available when I applied to college. After six weeks in organic chemistry, I decided to focus on biology instead. I'd also planned to minor in creative writing, but I realized Knoxies take their creative writing more seriously than a hobby writer like myself. I'd studied German since I started high school, so German at Knox was a breeze for me."
How she managed her time:
"I did lots of research with Professor Matthew Jones-Rhoades and got a summer research opportunity at Penn State because he believed in me. Working in a lab with graduate students was a completely different experience, and I ended up with a co-author credit on research published in Nature. I considered studying abroad in Germany—Professor Todd Heidt told me they'll give money to students to come do research. I didn't make it there as an undergraduate, but graduate school is definitely an option I'm keeping open."
What comes next:
"I'm in the process of applying to graduate programs in evolution and ecology and biotechnology. But I'm also interested in attending seminary to pursue a master's in mission and intercultural studies."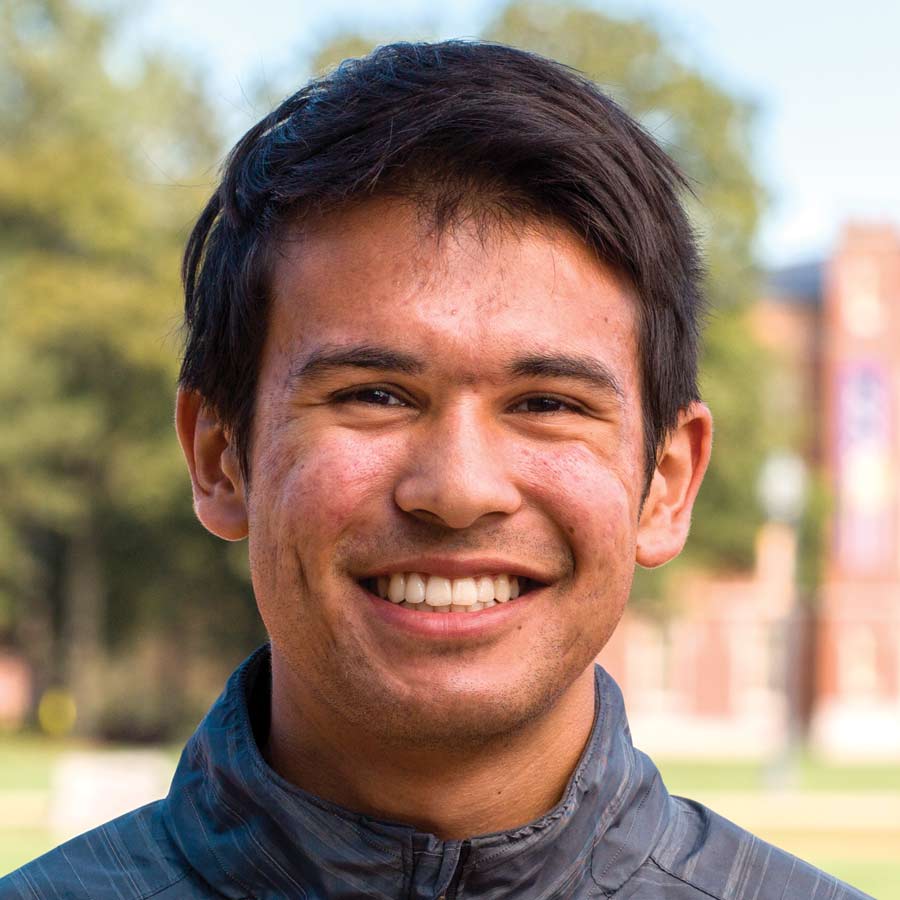 Class of 2019
Majors: Computer Science and Music
"I wanted a small college with a substantial jazz program—surprisingly rare! I was drawn to the immediate sense of craft that computer science provided. But I'm also a pianist. I got my start on saxophone, then picked up other instruments—trumpet, drums, guitar, bass—and started singing in various vocal groups in high school. The fields aren't that different. Finding simple and elegant solutions are core tenets of what programmers strive for, and having that mindset is especially useful when it comes to composition and improvisation. On the flip side, music opens up creative pathways in those moments when computer science seems routine and one-dimensional."
How he managed his time:
"Honestly, I'm amazed I'll be able to graduate in four years. Even so, I was able to study abroad in China and am about to do research in the field of music information retrieval. I'm looking forward to integrating both of my academic interests into something that is cohesive and relevant. I've also composed several pieces—jazz and classical—that have been performed here at Knox."
What comes next:
"Graduate school, either in data science or music technology."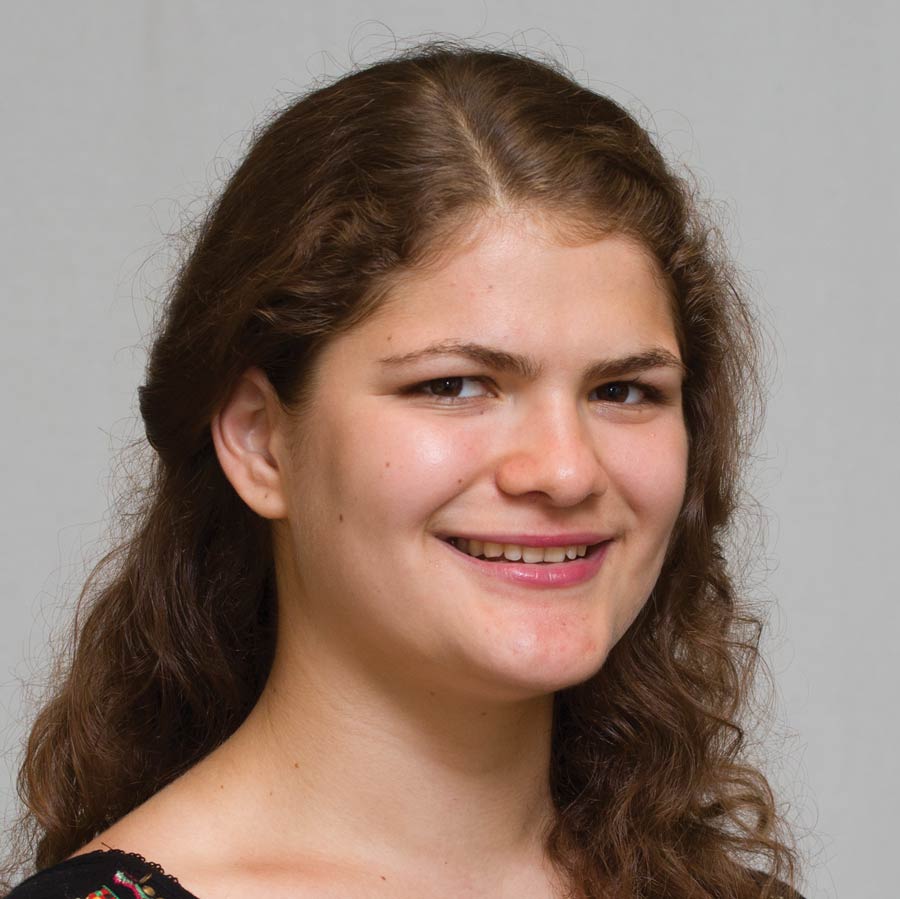 Class of 2019
Majors: Biology and Studio Art
"I was relatively confident I wanted to study biology and economics. Ha! With only one class remaining on an economics minor, I decided I should major in studio art as well at the end of my junior year. Thankfully, I got ahead in my biology requirements and now have the rest of my time at Knox for art. Study abroad is something I would have liked to explore, but with the new art classes I have to take, it doesn't seem rational. But, after all, studying at Knox is already study abroad for me!"
Why art and science are a good combination:
"I've always wanted to learn something that I could count on—facts and rules that aren't subject to change. However, once I get deeply into something, I feel like I'm losing perspective on it and my head isn't as clear anymore. This is why I need to counterbalance myself by getting active with my hands, and this more physical involvement helps bring me back to a clearer mindset, expand my horizons, and widen my take on everything else."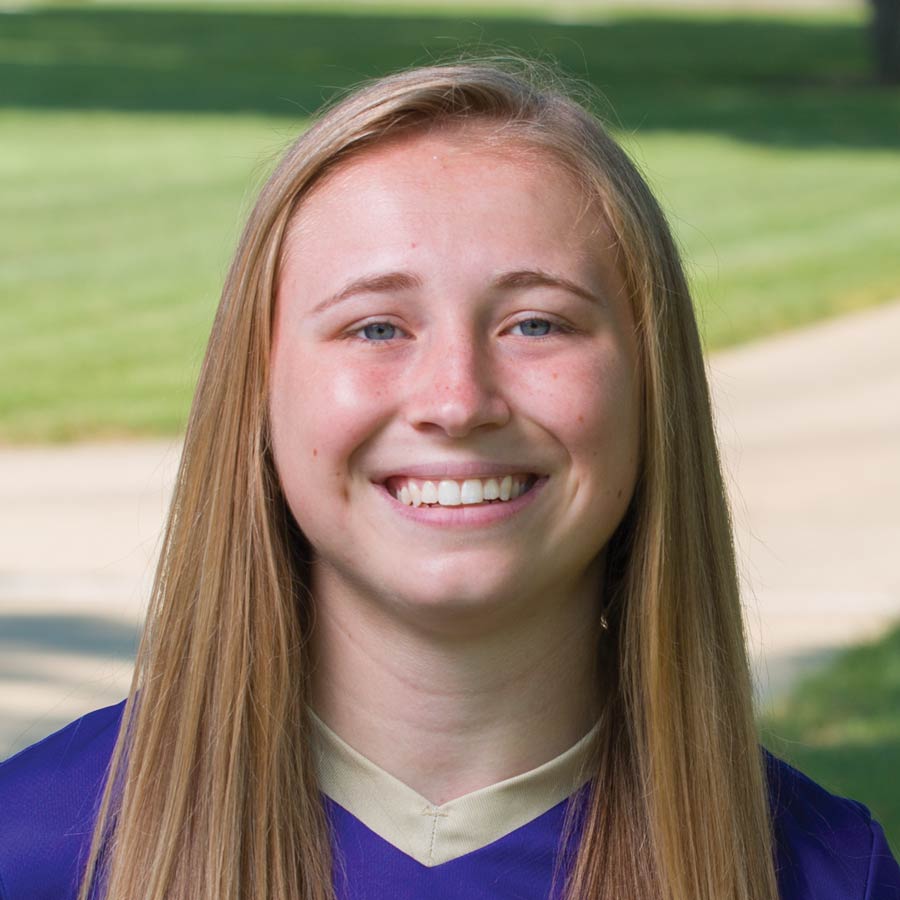 Class of 2019
Major: Anthropology & Sociology
Minor: Business & Management
"I didn't have a clear idea of what I wanted to major in before I got to Knox. Originally, I thought I wanted to study psychology or creative writing. I took an ANSO [anthropology & sociology] course and fell in love with it. The same happened with business—I took a class with Professor John Spittell, and knew I wanted to take more courses."
How she managed her time:
"I was able to complete three internships (with a fourth this summer), study abroad—I went to Denmark, Ireland, and Finland and got a credit that counted toward my major, and still graduate early. I have been able to do more than expected."
What comes next:
"This summer, I participated in Penske's management training program and plan to start working for them fulltime in the fall. My ANSO background is really helpful—to be an effective manager, you need to be able to work with and understand different groups of people from diverse backgrounds. I think majoring in ANSO gives me an edge in the field."