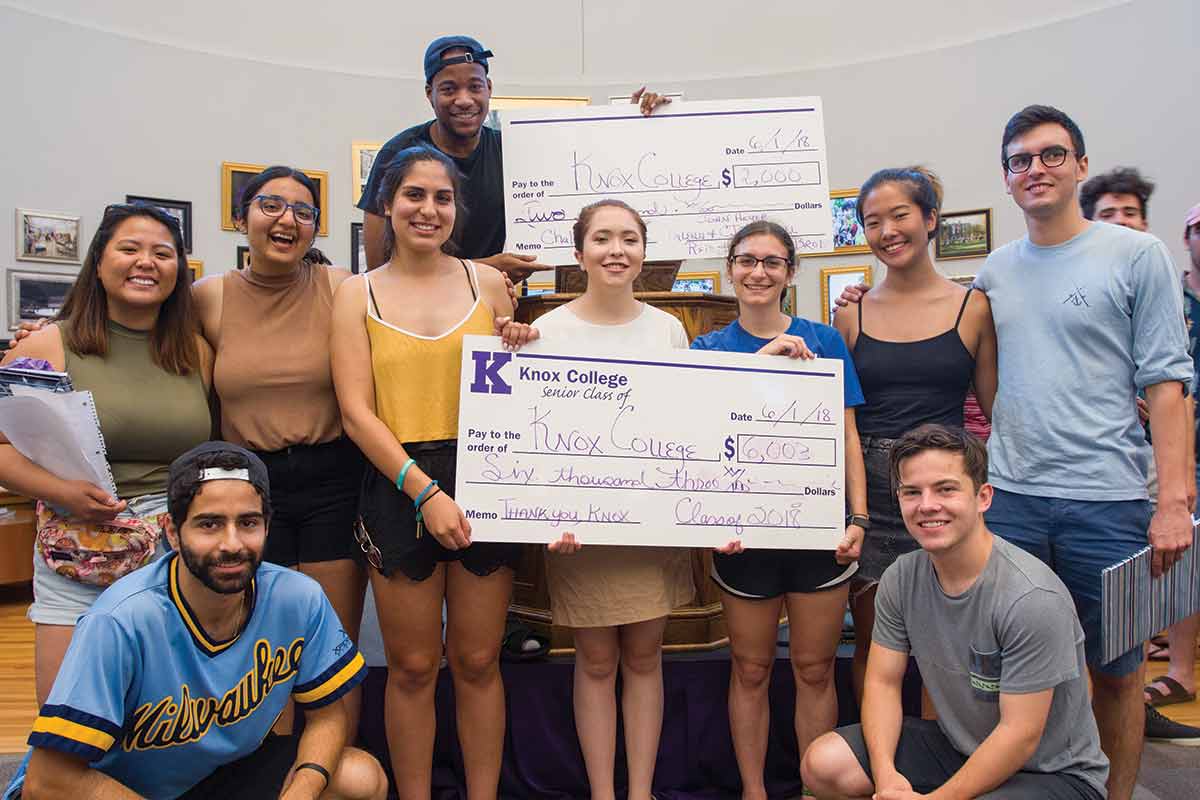 "Accept the Challenge, and Give Back!"
That was the appeal that the Class of 2018 Senior Challenge Committee posed to their fellow classmates as they worked to meet the challenge presented by Knox College alumni John Heyer '68, Glenn '92 and CJ Moore Waddell '87, and Reid '94 and Jennifer Quinn Broda '94. This collective challenge, asking for the Class of 2018 to reach a goal of 200 pledges among classmates, resulted in $3,500 of challenge money on the table.
Inspired by the alumni challenge, a total of 154 seniors made a gift in April at the Almost There Fair, at the Boat Bash in May, during tabling at Seymour Union throughout the spring, and even during their final hours on campus at Commencement rehearsal. By the end of the campaign on June 2, seniors gave back a grand total of nearly $9,800.