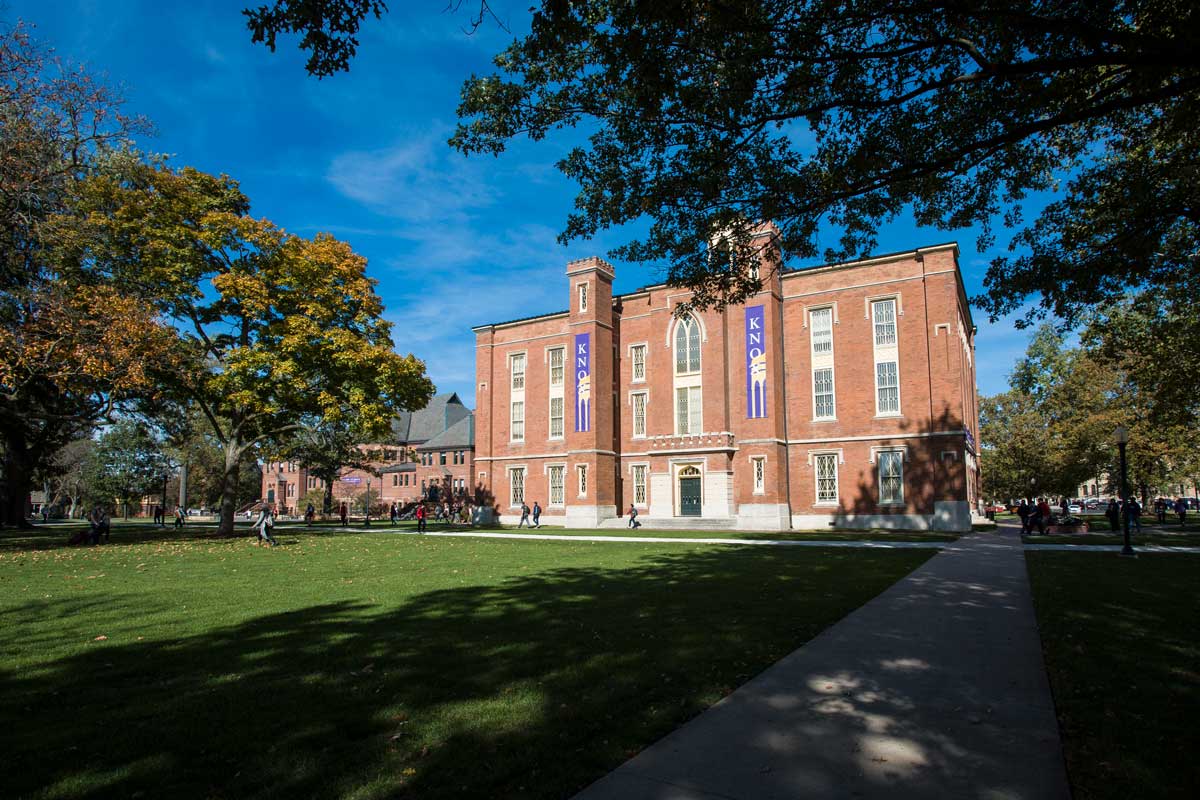 The Knox College Board of Trustees officially welcomed six alumni to its ranks on July 1, 2018: Celinda Davis '15, Donald Harmon '88, Keith Lee '94, Robert Long '75, Susan C. Plomin '86, and Tino Schuler '87. Harmon, Lee, Long, Plomin, and Schuler will serve as general trustees, Davis as young alumni trustee.
Davis is currently a graduate student in the University of Illinois at Urbana-Champaign Educational Policy, Organization, and Leadership Program. Before pursuing her master's degree, she taught at Montessori Habitat School. She graduated Phi Beta Kappa and was the recipient of the Lincoln Laureate, Faculty Scholarship Prize, the Outstanding Senior Award, and a Ford Fellowship.
Harmon is the Illinois State Senator from the 39th Legislative District. He is in his fifth Senate term and was appointed president pro tempore in 2011, offering him a key role in shaping policy and moving legislation through the Illinois Senate. He previously served as an alumni trustee.
Lee is CEO and co-founder of Feenix Venture Partners, a venture capital firm based in New York City that provides debt, equity, and hybrid capital to early stage growth companies. Lee worked at Lehman Brothers, Goldman Sachs, and UBS Investment Bank as a structurer and trader in structured credit before joining H/2 Capital Partners, a multi-billion dollar commercial real estate debt platform, as a partner and head of capital markets.
Long worked at a Chicago law firm for more than 24 years before joining Littler Mendelson in 2003, where he is founder and co-chair of their Restructuring Practice Group. He works with corporate clients and private equity firms to guide them in structuring corporate transactions to minimize risk and maximize the value and success of those transactions.
Plomin has served as a member of various nonprofit organizations, including Conner Prairie Alliance and Oakland County Lighthouse, and on the board of directors as treasurer for Christ Child Society of Detroit. After graduating from Knox, she was a board member for the Chicago Knox Club.
Schuler, who returns to the Board after serving as an alumni trustee, is the founder of Schuler Educational Consulting, which guides young people and their families on the college selection journey and provides them with a host of financial, database, and management services. He previously served as a medical device marketing executive at Medtronic for 20 years.