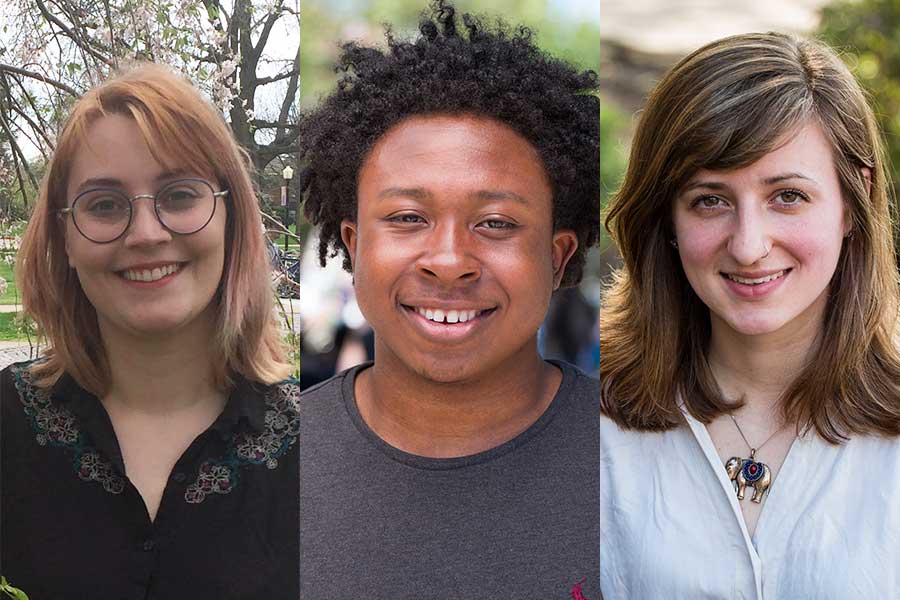 Three Knox alumni are pursuing Fulbright awards to complete teaching assistantships for the 2017-2018 school year. Emily Malec '16, Cortney Hill '17, and Raeann Boero '17 are among a select group of U.S. citizens who have been chosen to teach, conduct research, and provide expertise abroad through the prestigious Fulbright U.S. Student Program.
Malec, an Asian studies major, will teach English in South Korea. Hill, a political science major, and Boero, an anthropology and sociology major, will both teach English in Malaysia.
Fulbright awards are funded by the U.S. Department of State and the J. William Fulbright Foreign Scholarship Board. Applicants are chosen according to factors such as the quality of their proposal, their academic record, and their personal qualifications. Nearly 6,000 people apply for the Fulbright U.S. Student Program each year and roughly 25 percent of applicants receive awards.
Since 2006, 22 Knox students have been selected for Fulbright awards, including three award recipients in 2016. Overall, dozens of Knox students, faculty members, and alumni have received Fulbright fellowships and scholarships.