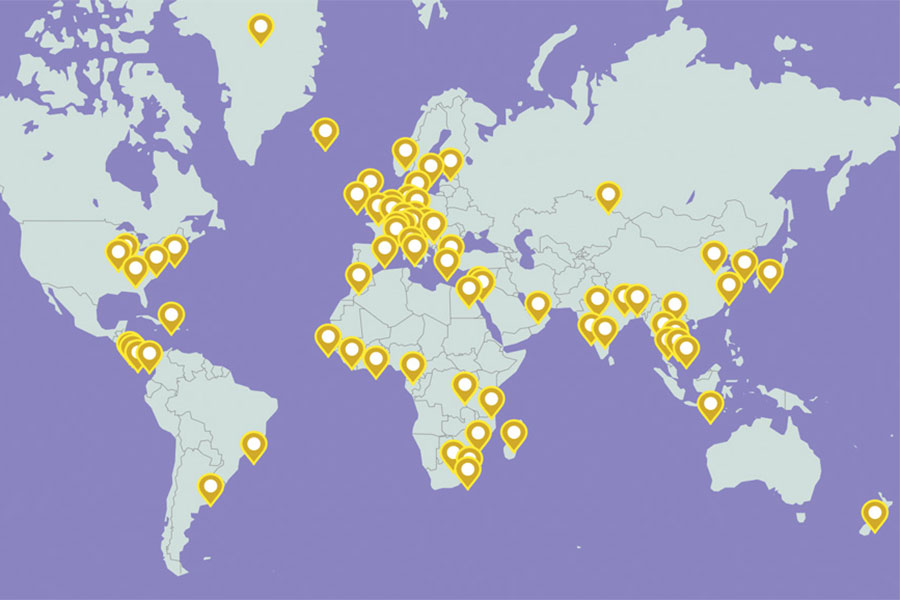 With Knox's recent addition of more than 40 pre-approved study abroad programs, students who want to study off-campus can now choose from nearly 100 different opportunities, from tropical island biodiversity in Panama to public health in Thailand or language and culture in Morocco. The additions reflect current students' interests, in terms of geographic locations and topics they want to explore.
"I wanted students to have good information about lessfrequented locations and program options for study abroad," said Brenda Tooley, director of the Eleanor Stellyes Center for Global Studies, which coordinates Knox's study abroad and off-campus programs.
"The idea was not to compete with our own strong programs with a language and culture focus but to add opportunities for students through programs with emphasis on complex global issues of interest to students in majors across the College—such as globalization and climate change," she added.
Knox students already have a track record of participating in some of these additional opportunities, which take place on six different continents and represent a geographic expansion for the College's pre-approved off-campus programs. The new set of pre-approved programs also offer generous financial aid and scholarship opportunities for students.
Roughly 50 percent of Knox students participate in study abroad and off-campus programs at some point in their undergraduate education. That's a dramatic increase from just four years earlier, when about 32 percent of Knox undergraduates participated in study abroad, either in term-length programs or short-term immersion programs.
In 2016, Generation Study Abroad recognized Knox and 11 other U.S. higher education institutions for exceeding their goals to boost students' participation in study abroad. Generation Study Abroad is a five-year initiative of the Institute of International Education (IIE) that aims to double the number of U.S. students who study abroad by 2020.