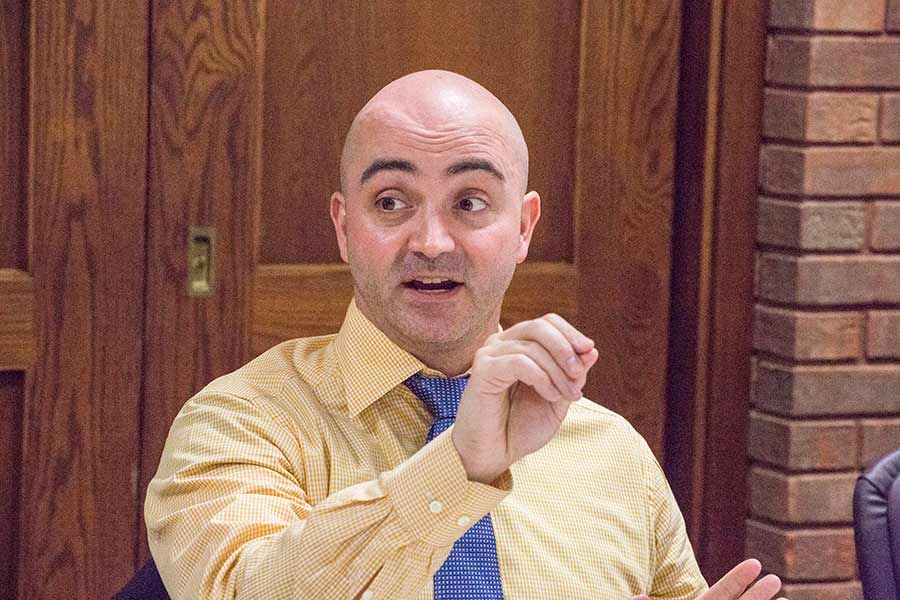 Knox Magazine recently spoke with new Alumni Trustee Derek Papp about his Knox experience, life after Knox, and plans for his new role on the Board.
What were some of the highlights of your Knox experience?
Highlights of my Knox experience . . . traveling to West Africa with my Advanced Preceptorial class, spending a summer working in Professor [Diana] Cermak's organic chemistry lab, working in the Lincoln Studies Center with Professors [Rod] Davis and [Doug] Wilson, and transcribing original records from the early Galesburg Jewish community in the late 1800s with Professor [Penny] Gold. I also remember playing campus golf and running around Lake Storey with the cross country team.
Talk about your life after Knox.
After Knox, I attended medical school at Johns Hopkins and stayed for my residency. I completed a sports medicine fellowship in Miami, Florida, and returned to Baltimore where I've been practicing. I have also served as a part-time assistant professor of orthopaedic surgery at the Johns Hopkins Hospital since 2011.
Currently, I'm one of the team physicians for the Baltimore Orioles. I started with some simple game coverage when I was a chief resident in 2009, and have been a member of the Major League Baseball (MLB) Team Physician's Association since 2014.
Why have you chosen to stay involved with the College?
I'm still involved because I love Knox College. I loved my time there as a student, the relationships I built, and the path it put me on for my life.
What do you hope to accomplish as an alumni trustee?
I hope my time as an alumni trustee will allow me to help the other trustees make solid, sound decisions that position Knox to succeed in the next 10-20 years-and keep me connected with the students while I'm a part of the group. It really is an honor.