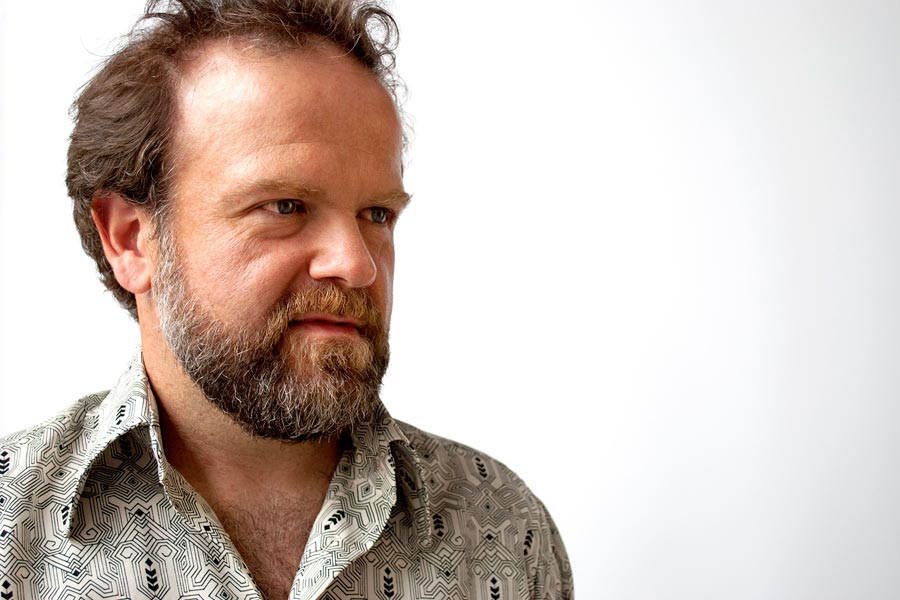 Ander Monson '97 has written a total of six books, including three works of nonfiction (Neck Deep and Other Predicaments, Vanishing Point, and Letter to a Future Lover), two collections of poetry (Vacationland and The Available World), and a novel, Other Electricities. He directs the MFA program at the University of Arizona and also edits DIAGRAM magazine, the New Michigan Press, and Essay Daily.
He has received several prizes for his work, including a Howard Foundation Fellowship, the Graywolf Nonfiction Prize, the Annie Dillard Award for Nonfiction, and the Great Lakes Colleges New Writers Award in Nonfiction. He received Knox's Young Alumni Achievement Award in 2008.
Earlier this year, he was selected for a prestigious Guggenheim Fellowship. With the award comes a $50,000 grant, which he will use to finish a new book about the 1987 action film Predator, which he hopes to use to "illuminate and disambiguate a few of the many strands of our present weird culture swamp."
What was your reaction to the news you'd been awarded a Guggenheim?
Shock, to be honest. Though I've been lucky enough to publish six books and to get to do work that I love, I don't tend to have great luck in these kinds of fellowship competitions. I've applied for something like 15 of these sorts of grants, and my ethos is—and has been for a long time—that I put in the time and application as a way of focusing what I'm thinking about a book project. It's about the process, not winning the grant. Though I have to say being selected for a grant feels pretty good too. The book I pitched seemed like a particularly long shot, being that it's about an undistinguished-seeming (not to say less than awesome) subject, the 1987 Schwarzenegger film Predator. So to get the letter that not only did the foundation choose to support me with a Guggenheim—but also to support Predator—was particularly surprising— and heartening.
In what way do you think your Knox College education helped get you where you are today?
Hard to know exactly, but certainly Knox offered me the freedom to explore not just writing but a lot of possible futures. Being part of an exciting and supportive community imprinted on me somehow, and every place I've been after that I've been trying to remake that community to help grow writers and students. It also showed me that there's no subject too ridiculous—or small—or stupid-seeming—or strange that it can't reveal something important when looked at closely enough.