Welcome to your Knox Educational Experience! This message and others you will receive in the coming months will guide your first steps in a journey of intellectual discovery we will share.
Your intellectual journey will be distinctive. No one else's will look quite the same. But you will definitely not be undertaking this journey alone. Your professors at Knox will be a big part of your journey, as will your academic advisor, who you will meet virtually when you choose your courses in mid-July.
In anticipation of that meeting, you have been asked to submit your First-Year Preceptorial Preferences as part of the Housing and Preceptorial Preferences form on your Pre-Arrival Tracker. In a few days, you will also be asked to take placement exams so that your advisor can help you find the courses that best match your interests and abilities.
You will learn more about academics at Knox during new student orientation, which begins September 9 for all incoming students. For eligible students, Knox also offers three bridge programs that bring students to Knox a bit earlier for opportunities that promote personal growth and academic success.
To give you a better idea of how academics work at Knox, I recommend that you read "Your Academic Journey" and the other resources under the Academics tab in the New Student section of the website.
If you have any questions about academics at Knox before you meet with your advisor, you can Ask a Prof, a real Knox professor who can answer questions about academic life at Knox. Ask a Prof is available at askaprof@knox.ed.
Right now, you are probably feeling equally anxious and excited about this fall. Just remember that as you begin your academic journey, you will benefit just as much, maybe even more so, from unplanned experiences and chance encounters. As with any journey, there will be unexpected twists that reveal a new interest or the unanticipated discovery of a new skill or talent. Whether planned or unplanned, your uniquely Knox experiences and resulting intellectual growth will serve to guide your future after Knox.
I look forward to seeing you this fall.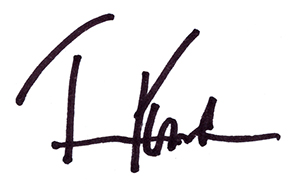 Tim Foster
Associate Dean of the College
Associate Professor of Modern Languages and Literatures (Spanish)