Visit Campus
Now that you've been admitted to Knox, we invite you to experience life as a Knox student during our next Admitted Student Day on April 7. Observe classes, meet with professors and coaches, eat with students in the cafeteria. This is an opportunity to meet your class and experience Knox!
Coming to Admitted Student Day from the Chicago area? We invite you and a parent to join us aboard the Prairie Fire Express!
Can't make it to an Admitted Student Day? You can also schedule an individual visit Monday through Saturday.
10-Minute Tours (Live!) with Knox Students
Chat with Knox students as they take you on a real-time live virtual tour of various spaces around campus. See residence halls, dining options, athletic facilities, and academic buildings. After each 10-minute tour, stick around and talk with the students about what it's like to live and learn at Knox.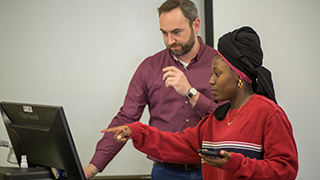 Just the Money - Financial Aid
How much will Knox cost? How do I pay my bill? We talk about payment plans, campus employment, loans, billing and payment due dates, outside scholarships, and more.
Admitted students and their parents are invited to participate in the event. We encourage each member of the family that plans to participate to register individually. Register for the event via the link below.
Chicagoland Admitted Student Receptions
Join us and meet members of the Knox Community and learn first-hand about what makes Knox so special—from research to athletics, from study abroad to internships.
Choose the event that's most convenient for you!
For International Students
Pick Up the Phone
Listen and ask questions during phonecasts with Knox staff, current students, and parents. No need to register in advance. We'll call you!
Opportunities and Outcomes
Join professional and student representatives from Knox's Global Studies Office, Center for Research, Center for Community Service, and Center for Career Success as they each detail their role in the Knox experience. We'll be taking your questions and learning how Knox can help you shape your next adventures.
Student to Student
There is no question too big, too small, too scary, or too strange for our panel of current Knox students! Feel free to ask away -- or just listen in and hear from others who are facing the same big decision.
Transition to Knox
Connect with resources from across campus who will discuss how you and your family will be supported as you live, learn, and evolve at Knox.
Things to Love about Knox
Bamise Afolabi shares his journey, from leaving his home country of Nigeria for the first time, to building life-long relationships and finding a home on Knox's campus.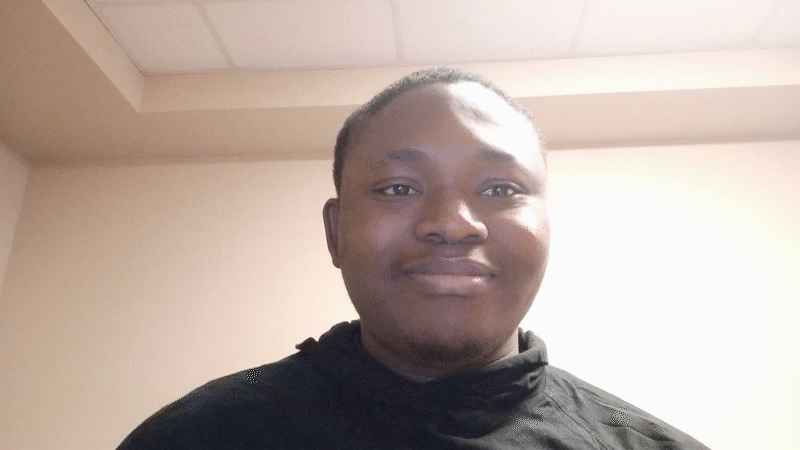 Meet with Us Virtually
Meet with Your Admission Counselor
Talk to us about academic programs, finances, or even what you can expect to do with your life after Knox. We're here to answer all your questions.
Talk to a Current Student
How do you know if you've chosen the right major? What do students do for fun? What's it like sharing your space with suitemates? Literally: Ask us anything.
Watch A Whirlwind Introduction to the Human-Powered Knox Experience
You won't find a better guide to the human-powered Knox experience than a couple of humans who have experienced it themselves. Sarah Colangelo '10 and Joyce Hall '11 walk you through the basics—requirements, how to incorporate study abroad and independent research into your schedule, immersion terms—as well as get the most out of your time at Knox.
Find Out Why This is My Knox
Listen to students talk about their experiences inside and outside of the classroom.
Tour Our Athletics Facilities
Take a tour of the Knox College athletic facilities with our Prairie Fire coaches.