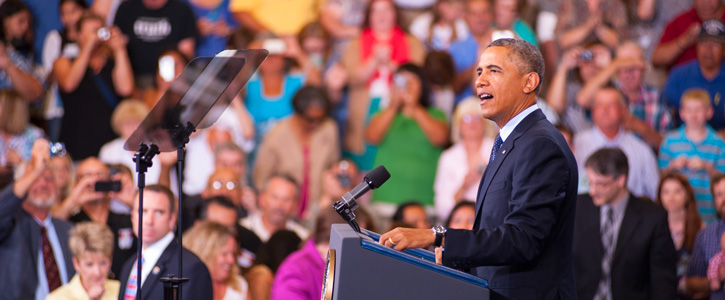 President Obama Speaks to the Nation from Knox
In 2005, newly elected U.S. Senator Barack Obama gave the Commencement address at Knox College, where he spoke about the need for collective action in a global society. The themes first articulated in that address have resonated in many speeches over the last eight years. "We always go back to that speech," said Jon Favreau, former director of speechwriting at the White House. President Barack Obama made his third-ever visit to the Knox College campus, reinforcing his economic vision to provide "a better bargain for the middle class and folks working to join it." In his speech, President Obama laid out several ideas "for how we build on the cornerstones of what it means to be middle class in America, and what it takes to work your way into the middle class in America." His ideas focused on job security, education, home ownership, affordable health care, secure retirement, the reduction of poverty and inequality, and the growth of opportunity. Read more about President Obama's speech and see images from the event.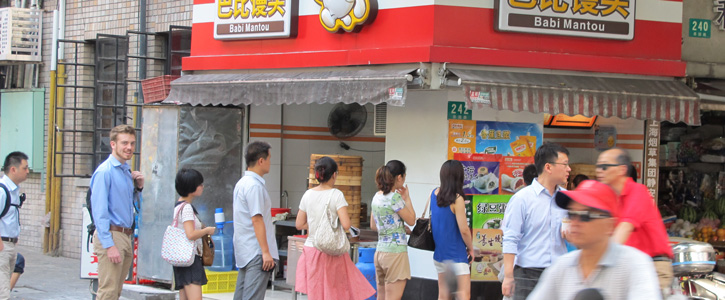 Students Blog About Their Internships
"I often hear people talk about a "dream job" as if it's some buried treasure that is just difficult to locate. As I prepare to take off my environmental consulting hat and reflect on my entire experience with the Kemper Foundation, a clearer picture of "work" and an individual's relationship to said work has begun to form," said rising senior Max Potthoff. Knox students are blogging about their experiences this summer as they complete internships, start a full-time job, and attend a national conference as part of the Kemper Scholars Program. The program provides Knox with scholarships, practical experience, and career exploration opportunities while preparing them for leadership and service -- especially in the fields of business and administration. Anna Novikova, a 2013 Knox graduate, is starting her first full-time job with Epic Systems in Wisconsin while Max is working as an intern at ENVIRON Global in Shanghai, China. Learn more about Anna and Max as well as the other students through their blogs and learn more about Knox's Kemper Scholars Program.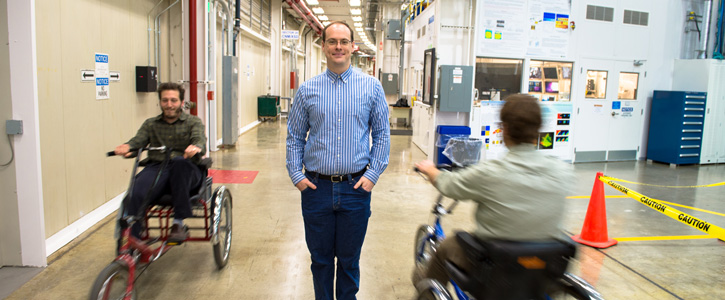 Alumnus Pursues Research at Argonne Lab
Benjamin Sripe, a 2006 Knox College graduate with a double major in physics and mathematics, is a postdoctoral fellow at Argonne National Laboratory's Advanced Photon Source, one of the world's most powerful X-ray sources for scattering, spectroscopy and imaging studies. He began his work at Argonne following his graduate work at Northwestern University. In his research, Stripe focuses on creating a more effective lead-free solder. "It's given me access to a lot of very interesting users and the opportunity to broaden my horizons as well" said Sripe. Learn more about his work at Argonne and Knox's science programs.
| | |
| --- | --- |
| City | Date |
| Albuquerque, NM | August 28 |
| Atlanta, GA | August 12 |
| Austin, TX | August 10 |
| Chicago, IL | August 25 |
| Dallas, TX | August 11 |
| Denver, CO | August 28 |
| Detroit, MI | August 26 |
| Houston, TX | August 10 |
| Minneapolis, MN | August 24 |
| Nashville, TN | August 14 |
| Phoenix, AZ | August 29 |
| Raleigh, NC | August 13 |
| St. Louis, MO | August 15 |

Come See Us at a Colleges That Change Lives Fair

"There is no better college in the country for developing a young mind and character."

That's what Loren Pope, former education editor of The New York Times, says about Knox in his book Colleges That Change Lives. The colleges featured in the book are traveling to 20 cities coast-to-coast between May and September. Attend a program in your area to talk with representatives of Knox and other Colleges That Changes Lives.

For more information and to find a Colleges That Change Lives program in your area, visit the Colleges That Change Lives Event Map.