Contact
Karrie Heartlein
Director of Government and Community Relations
2 East South Street
Galesburg, IL 61401-4999

309-341-7340
kheartle@knox.edu
Letter from Roger L. Taylor
October 25, 2010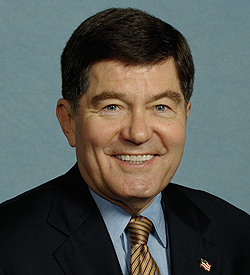 This message from President Taylor appeared in the print edition of "Galesburg is Knox: Breaking the Bubble."
Individual student research and creative projects are an important part of a Knox College education. This booklet is an example. The creator and author, Matt Wheaton, was graduated from Knox in June 2010. Matt has lived in Galesburg since boyhood. As you will see, Matt believes in the strong connection between Galesburg and Knox College.
Matt conceived the idea of this booklet -- "Galesburg is Knox: Breaking the Bubble" -- as the capstone project for his self-designed major in communications. He wrote the text, had 100 copies printed, and left them with several business offices in Galesburg. As soon as I read the copy that Matt gave to me, I decided that it should be shared with everyone in Knox County. Thanks to the generosity of Knox alumni Mary Jo '62 and Bud '63 Potter, it is being circulated with this edition of Knox County Neighbors.
On the following pages, you will see Matt's view of how Galesburg and Knox are one community, not separate and apart. You may recognize some of the voices that you hear and the faces that you see because they are all a part of our community.
Focusing on individual stories, Matt captures what makes Galesburg and Knox College special -- its people. Matt's message is important to share with everyone in the Galesburg area. I am pleased that Knox can reprint "Galesburg is Knox" and share it with you, just as more than 1,000 Knox alumni are getting ready to return to this town they grew to love for Homecoming October 22-24. Homecoming is not just for alumni. I hope you will join us for the art show, athletic events, student comedy show, and so on. For details, visit www.knox.edu/homecoming.
As Matt writes, "We are one. We are Knox. We are Galesburg."
Roger L. Taylor '63
President, Knox College