2011 Alumni Achievement Awards
Knox celebrated the 174th anniversary of its founding with the presentation of Alumni Achievement Awards at the 2011 Founders Day Convocation on Friday, February 11, in the Muelder Room, Seymour Library.
At the celebration, three alumni were awarded Alumni Achievement Awards -- William Reiners '59, professor of botany at the University of Wyoming and noted researcher on ecological change; Valerie Cwik '77, physician and executive vice president of research and medical director at the Muscular Dystrophy Association; and Peter Leibig '73, president and CEO of Clinica Family Health Services of Colorado. Due to a schedule conflict, Leibig was unable to attend the ceremony and will receive his award in 2012. Read Leibig's profile.
Receiving the 2011 Young Alumni Achievement Award was Ross Kelly '03, who most recently served as co-director of Cornerstone Children's Home for orphaned, abandoned, and neglected children in Sudan.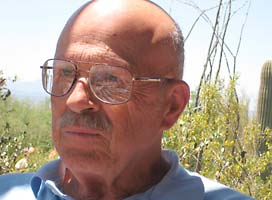 William A. Reiners '59
Read His profile [VIDEO]
Citation presented by Peter Schwartzman, associate professor of environmental studies:
William Reiners graduated from Knox College in 1959 with a bachelor's degree in biology. After graduation, he served for six months in the U. S. Army and then pursued his master's and doctorate in botany from Rutgers University.
His more than 45-year career has taken him from Rutgers to Dartmouth College, where he chaired the Department of Biological Sciences, to the University of Wyoming, where he chaired the Department of Botany and still teaches. One of the most prominent ecosystem ecologists in the world, he made early and seminal contributions through his work on the pathbreaking Hubbard Brook study of a deforested watershed ecosystem. He continued to break new ground by using modern techniques to understand the nature of ecosystems and their response to disturbance and change. Bill has published more than 120 papers in peer review journals and is one of 247 Highly Cited Researchers in ecology and environment, according to the Institute for Scientific Information. In recent years, Bill has turned toward more philosophical questions about the science and culture of ecology. His thoughts on these questions, together with co-author Jeffrey Lockwood, are presented in Philosophical Foundations for the Practices of Ecology.
Bill has been recognized by the University of Wyoming with the Presidential Award for Scholarly Work and the J. E. Warren Chair for Environment and Energy. In 2007, Rutgers University recognized his scientific achievements with its Career Achievement Award.
Outside of the university, Bill has served as contributing editor on two journals and as treasurer with the Ecological Society of America and contributed to several national Academy of Science reports on global environmental issues. In addition, he served as program director, Ecosystem Studies Program, for one year at the National Science Foundation and spent one year in Berlin as an International Geosphere-Biosphere Fellow.
As expressed by Knox classmate Janet MacDonald, Bill's diverse interests epitomize the Knox liberal arts tradition. He and his wife, Norma, perform with the Laramie Community Band in summers and autumns and with the Tuscon Concert band in winters and springs. Bill sang at Knox and continues this activity in light operas, secular ensembles, and church choirs.
I am honored to present William Reiners with a 2011 Alumni Achievement Award for his achievements in ecology and higher education.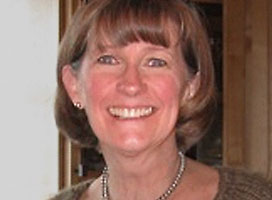 Valerie Cwik '77
Read Her Profile
Citation presented by Linda Dybas, professor of biology:
Valerie Cwik graduated from Knox College with a bachelor's degree in biology in 1977, and in 1985 received her M.D. from Rush Medical College in Chicago.
A national expert in the diagnosis and treatment of neuromuscular diseases, Valerie currently serves as the executive vice president of research and medical director for the Muscular Dystrophy Association.
After medical school, Valerie entered academia, teaching neurology and researching neuromuscular diseases at the University of Alberta in Canada and at the University of Arizona. Her research focused on in amyotrophic lateral sclerosis (ALS or Lou Gehrig's disease), muscular dystrophy, and peripheral neuropathy. She was the principal investigator in several clinical research protocols including investigations of magnetic resonance spectroscopy and exercise in ALS and markers of cardiac disease in children with muscular dystrophy. Valerie served as the director of the MDA/ALS Center at the University of Arizona, which offers clinical services to people affected by ALS, as a member of the MDA Medical Advisory Committee, as an ALS CARE Advisory Board member, and as the MDA Summer Camp physician.
In her current role at the MDA, she advises the MDA's health care services and clinical research programs, interacts with the medical community, and answers questions from the public and people served by MDA. In addition, she serves as chief spokesperson for MDA in media matters relating to the association's health care services program and advances in scientific research.
I am honored to present Valerie Cwik with a 2011 Alumni Achievement Award for her achievements in medical research and advocacy.

Ross Kelly '03
Read His Profile [VIDEO]
Citation presented by Robin Metz, Philip Sidney Post Professor of English, and Elizabeth Carlin Metz, professor of theatre:
Ross Kelly graduated from Knox College in 2003 with a bachelor's degree in creative writing. He went on to teach art for two years at a rural elementary school in Helena, Arkansas, through Teach For America. Joining a small group of other Corps members, he taught art in a grammar school where the kids regularly attended without shoes, and books were few and far between: Art was an exotic mystery.
The summer before he was to enter graduate school at the California Institute of the Arts to study film directing, he learned about an American organization, Fulaa Lifeline International, which was planning to build a home for orphans in Southern Sudan. Ross' imagination was tweaked, and he proposed that he go along and film the process as a documentary. He decided to defer graduate school for a year to travel to Africa.
As stated in the opening line of his blog, Deep South Sudan, "On August 17, 2005, I left for Sudan with the intention of making a documentary about the construction of a children's home. Things didn't go as planned." Instead of staying for a year, Ross ended up staying for five, ultimately becoming the co-director of the Conerstone Children's Home, a safe haven for 60 children who have been orphaned, abandoned, or neglected. He watched the Cornerstone children move into their newly-constructed shelter in October 2010, and returned to the United States shortly after. Greatly affected by the spiritual facets of life in Sudan, Ross is currently planning to join a graduate school for theology in 2011.
Ross began this path at Knox in the creative writing classrooms, on the Harbach stage, and within the values that underscore a Knox education and are the hallmark of Knox alumi. Ross regularly was selected for publication in Catch and won prizes in every category of fiction and poetry, including the prestigious Associated Colleges of the Midwest Nick Adams contest. Not content with the solitary life of the writer, he also ventured over to the Center for Fine Arts to mingle his spirit and his sensibility with the collaborative chaos of the department of theatre. He took classes in directing and playwriting and auditioned and acted in plays with the courage of the innocent. Two seminal experiences were when he played the iconic humanist activist Jim Casey in Frank Galati's The Grapes of Wrath and when he wrote and directed an original full length play, Deserters, for his Honors project in creative writing and theatre.
Ross took his Knox education to a distant corner of the world and put it to work in the daily, living service and transformation of others. I am honored to present Ross Kelly with a 2011 Young Alumni Achievement Award for his achievements as a humanitarian.

Previous Alumni Achievement Award Recipients

2010 (Read the Citations)
Alexander W. Kuo '61, James L. Hallock '69, Keith E. Maskus '76, Matthew L. Berg '00
2009 (Read the Citations)
Carol M. Craig '89, P. Christopher Earley '80, Charles F. Kartman '70, Bree Elrod Novak '00
2008 (Read the Citations)
Richard E. Cheney '43, Alan B. Anderson '56, Keith Belzer '85, Ander Monson '97
2007 (Read the Citations)
Fremont "Gene" Binder, David P. Fridovich '74, Margerie Rosen Kraus '67, Monica Berlin '95
2006 (Read the Citations)
David Axelrod '67, William Barnhart '68, Semenya McCord '71, Caitlyn Muelder '96
2005 (Read the Citations)
Alvin L. Crumbliss '64, Steven D. McClure '79, Elizabeth Harler Van Steenwyk'48, Ellen C. Landers '96
(First year for the awarding of a Young Alumni Achievement Award)
2004
Homer H. Johnson '57, Jo Ellen Maurer Sandburg '66
2003
Barry L. Bearak '71, Judith Holland Sarnecki '66, Ronald J. Stern '68
2002
Richard N. Aft '60, Donald Charles Sweeney '73, T. David Yount '56
2001
Lorraine M. Fleming '54, Maury Klein '60, Gabriel D. Rotello '74
2000
Paul W. Black '56, Richard M. Hoover '69, Sherwood D. Kiraly '72
1999
Peter E. Cozzens '79, John A. Feemster '59, Rick A. Nishimura '75
1998
Daniel P. Kimble '56, Homer L. Price '48, Barbara Young '42
1997
Marcia Muelder Eaton '60, Darwin G. Johnson '65, John Jay Matson '65
1996
Carol Everly Floyd '68, John D. Podesta '71, Susan Deller Ross '64
1995
Marge Deets Olson '55, Louise M. Rainey '64, James M. "Mack" Trapp '56
1994
Barbara Baird '73, William Henry Blake '36, Robert Franklin Seibert '63
1993
Michael G. Baylor '64, Denise M. Buntin '76, Shirley Chap MacDaniel '49
1992
Rana McMurray Arnold '66, James M. Kilts '70, Carol Pouche Van de Walle '73
1991
Sally Jo Arteseros '58, B.E. Buck '64, Earl Harris '40
1990
Mildred Louise Culp '71, Curtis Lee McCray '60, Eugene John Watts '64
1989
Edith Prescott Crabbe '32, Merle H. Glick '46, William N. Monson '57
1988
Clyde M. Campbell '24, Donald M. Jerina '62, Hal N. Opperman '60
1987
Katyhyn Calvert Bloomberg '61, John D. Campbell '43, Harold P. Leinbaugh '44, Jack F. Mills '50
1986
Richard V. Riddell '72, Martha Jacobson Roskam '52, Verlyn R. Roskam '51
1985
Keith Achepohl '56, Jeanne Zemek Bohn '50, Susan M. Landon '72, Dan M. Martin '61
1984
John A. DeNovo '38, Lucille Robertson Halfarson '41, Christine M. Herbes '70
1983
Joseph K. Jobst '49, Alexander Rabinowitch '56
1982
Aldo A. DeAngelis '54, Grant H. Harnest '39
1981
James R. Blayney '12, Donald G. Harris '54, Robert J. Jamieson '65
1980
Brooks B. McNamara '59, Ernest E. Sandeen '31, Bruce C. Stratton '61
1979
Denis A. Baylor '61, Albert E. Finholt '38
1978
Burrel Barash '28, Beverly Bender '40, James R. Potter '63
1977
Edwin O. George '28, Robert N. Meyer '52, George W. Smith '54
1976
Philip M. Burgess '61, Albert W. Holmes '52, A.T. McMaster '40
1975
Felix C. Bengston '27, Mary Ann Cox Bengston '27, Hurbert M. Curry '23, Thomas E. Kurtz '50
1974
Richard W. Burkhardt '39, Marcia L. Larson '41, Thomas H. Miner '50
1973
Jesse C. Bogue '33, Donald W. Thomas '36, Morton W. Weir '55
1972
Laurence E. Boyd '19, Frank J. Jirka '44, Harold K. Salzberg '24
1971
Merle E. Minks '39, Roma L. Shively '29, Herman L. Taylor '26
1970
Hugh V. Harris '37, Fanny B. Warnock '18, John C. Weigel '08
1969
Eloise Bacon '28, William J. Foley '38, Ned R. Landon '43
1968
Gale A. Mathers '33, Wilbur J. Peak '28, Murray S. Smith '25, Hortense L. Wilson '21
1967
Franklin J. Casey '56, Robert J. Northshield '44, Gerald W. Smith '28, Ethel Housel Ulfelder '07
1966
Floyd T. Fulle '42, Philip O. Gentry '27, Thomas L. Pool '28, J.C. Thomas Rogers '20
1965
William R. Beattie '32, Bernard B. Burford '34, Gene L. Schwilck '48, Dean S. Trevor '26
1964
Harold M. Botkin '28, Allen H. Center '33, Dorothy Parmenter Kostka '28
1963
David R. Arnold '37, Robert B. Chipperfield '22, Maude I. Smith '13
1962
Marjorie Dimmitt '17, Joe W. Morgan '34
1961
Donald L. Benedict '38, John A. Gehlmann '15, Hermann R. Muelder '27
1960
Romick E. Bickford '23, Edgar D. Coolidge '05, Kenneth E. Corrigan '28, Helen G. Lynch '17, Clifford H. Sweat '29
1959
Cuyler MacRae '24, Ruth Schertz Phillips '26, Orrin H. Smith '08
1958
Hiram E. Essex '19, Wilfred B. Massie '30, Walter G. Muelder '27, Lysle E. Pritchard '21
1957
William J. Baker '17, M. Max Goodsill '12, John S. Gray '32, John R. Mayor '28
1956
C. Milton Hult '19, Louis C. Hunter '22, Richard F. Jelliff '06, Richard K. Johnson '29
1955
Wade E. Arnold '28, Claire Goodsill Chandler '04, James G. Findlay '06, Harry C. McKown '13, Harold L. Meeker '18
1954
George W. Hunter, III '23, Robert A. Jamieson '32, Ira E. Neifert '15, Mary McEldowney Simpson '32
1953
Kenneth Craig '24, Carolyn Webster Hammond '25, Duncan A. Holbert '36, Robert Rice 1896
1952
Harold J. Szold '15, Margaret Gessner Twyman '36, Michael W. Walker '01
1951
John S. Grongan '04, Adolph P. Hamblin '20, Roy C. Ingersoll '08, Casper W. Ooms '26, Walter S. Shafer '22
1950
Franklin E. Agnes '28, James A. Campbell '39, Frank W. Hartman '13, William J. Kostka '27
1949
Paul L. Salzberg '25
1948
S. Tanner Stafford '26
1947
George R. Irwin '30
1946
The 1,586 Alumni in WWII
1945
Roscoe L. Pullen '35
1944
Frederick R. Kerman '14
1943
Harold E. Way '25
1942
Mark F. Kessenich '26
1941
Edna Heidbreder '11
1940
Sidney P. Simpson '17
1939
Robert Sutherland '25
1938
Harley J. Van Cleave '09